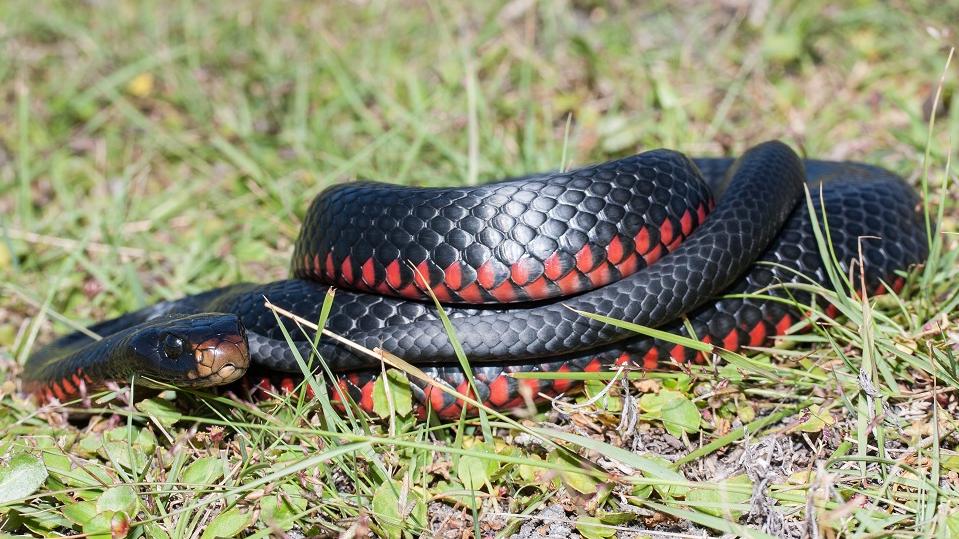 Snakes are more common during spring and summer near areas close to waterways, such as the walking and cycle paths along Duck River, Pemulwuy Lake and Prospect Creek. They are usually seen sunning themselves on paths or surrounding grass areas between the waterway and the path.
Most snakes are not naturally aggressive and prefer to flee, they will only attack humans if hurt or provoked.
All snakes are an integral part of the environment, they are protected in Australia and must not be harmed in any way.
What should I do if I see a snake?
If you see a snake, calmly walk away from it. Many snakes are shy and only attack if confronted. Most bites occur when people try to kill or capture snakes, so if you spot a snake do not approach it – simply walk in the opposite direction.
Always walk your dog on a lead when outside of Council's off leash dog parks.
If you find a snake on your property, keep children and animals away from it.
If the snake is injured contact WIRES
If you think the snake is a risk and needs to be removed, visit the Department of Planning, Industry and Environment website to find a licensed reptile handler.