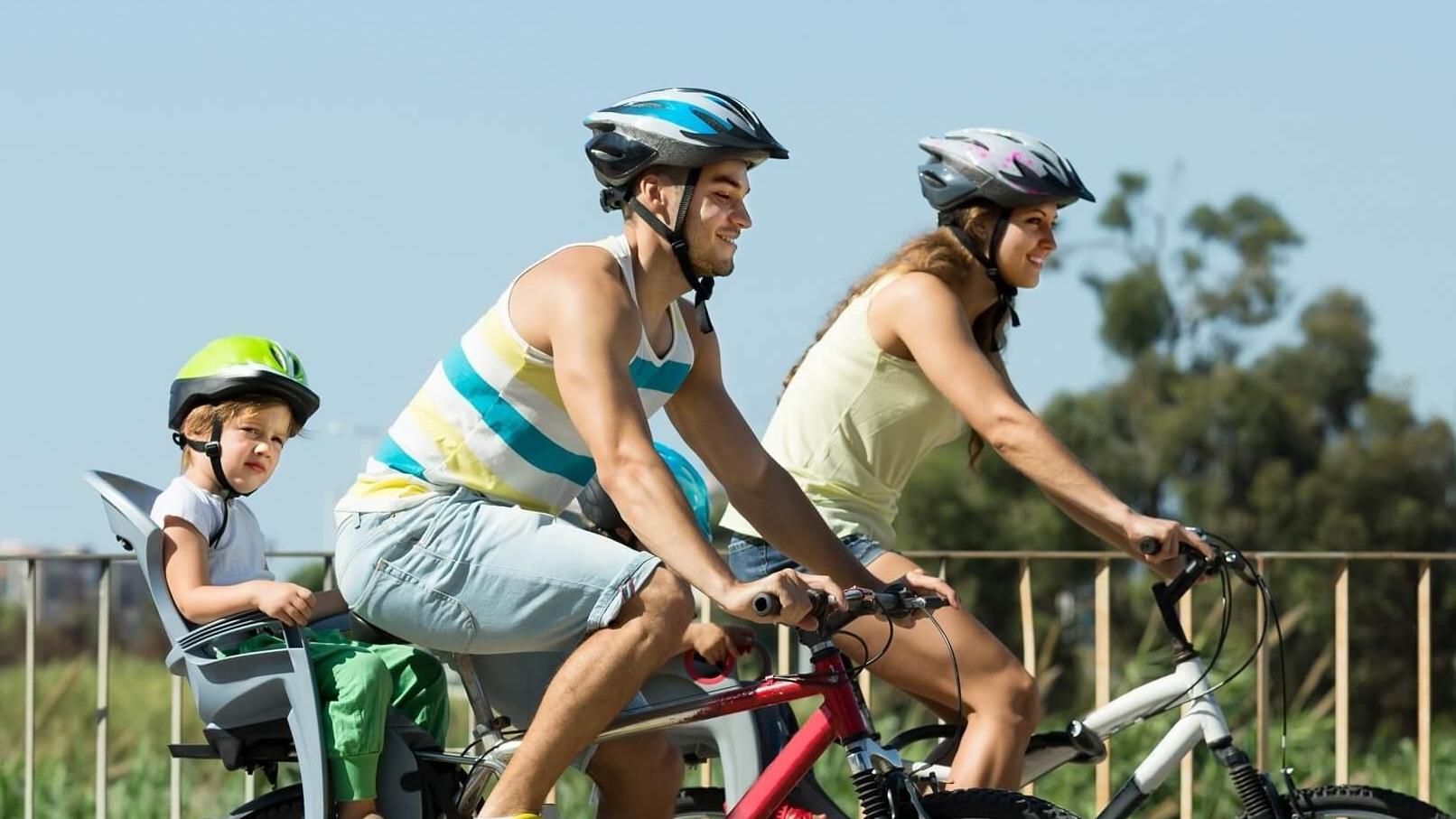 Cyclist road rules
Even though it might be easier to ride a bicycle on the road and weave in and out of traffic, cyclists follow the same road rules as someone driving a vehicle.
This includes obeying traffic lights and giving other road users right of way. Keep an eye out for pedestrians who are walking on footpaths and crossing the road.
Children up until the age of 16 in NSW can legally ride a bike on the footpath. An adult rider who is supervising a bicycle rider under 16 may also ride with the young rider on the footpath.
There are special road rules only applying to people riding a bicycle on the street. Cyclists do not need to give a left or stop signal, or signal when making a hook turn.
You can find road rules and other resources for bicycle riders on the Transport for NSW website.
What you can do as a bike rider
Here are some tips to help you cycle safely on our roads.
Wear a helmet and protective clothing.
Obey traffic signs and signals.
Never ride against traffic.
Don't weave between parked cars.
Follow lane markings.
Scan the road behind you.
Keep both hands ready to brake.
Never ride with headphones or check your mobile phone.
Give hand signals when turning.
Ride in the middle of the lane in slow traffic.
Avoid road hazards.
Use lights at night and wear high visibility clothing such as a fluorescent jacket.
Maintain your bike and keep it in good condition.
Cumberland City Council bicycle lanes
Plan your trip so you are using bicycle lanes or roads with less traffic. Bike paths are built for cyclists. Roads and Maritime Services have a Cycle Finder App to help you plan your trip along roads with fewer cars and trucks.
Fines for bicycle riders
Cyclists can also receive fines if they do not obey the road rules. This includes fines for riding a bike in a reckless manner, riding without a helmet, riding without reflectors or without a warning bell.
You can find a full list of fines applying to cyclists on the Centre for Road Safety website.
Wearing a helmet
It is the law to wear a helmet and you will have to pay a fine if you are caught riding your bicycle without a helmet that is fully secured to your head.
The Westmead Children's Hospital says that more than half of the children admitted to hospital suffered from head injuries because they were not wearing helmets. Helmets decrease bad head injuries in bike crashes by 85%.
Accidents causing head injuries can occur on sidewalks, driveways, bike paths, and parks as well as on our streets. Wear a helmet on every ride, no matter how short the trip.
What you can do as a driver
Cyclists, drivers and pedestrians must all share the road. Under NSW law, drivers need to give bicycle riders at least 1 metre of space when passing.
The Go Together campaigns explains how the Minimum Passing Distance rule affects you, and how you can help ensure we all Go Together safely on our roads.
Here are some tips to help you drive safely with bike riders:
Look out for cyclists – front, rear, left and right.
Keep a safe distance between you and the cyclist – minimum of one metre.
Check blind spots – look in mirrors and over your shoulder before changing lanes or turning.
Use lights in poor weather to make sure you can see cyclists on the road and they can see you.
Slow down for poor road conditions where you may swerve on the road or splash water on a passing cyclist.
---
How We Can Help
Contact our Road Safety Officer via email rso@cumberland.nsw.gov.au to let us know about problems with roads, our dedicated bike lanes and how we're committed to improving bicycle safety in the Cumberland region.
Related Links