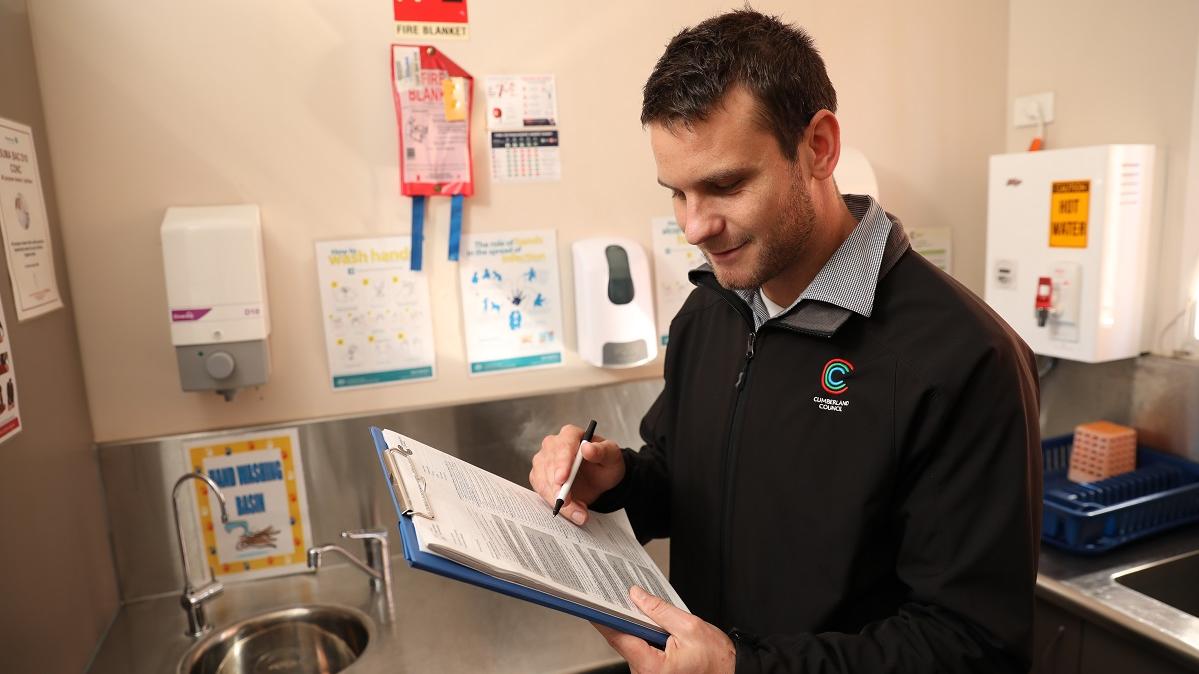 Enforced fire safety inspections by Council
If a multi-dwelling building is thought to be a fire risk, Cumberland City Council officers have legislative power to enter and inspect premises as soon as possible.
They carry photographic identification that can be produced on request.
Subsequent inspections can be organised to suit the requirements of the owners and or occupiers of the building
Fire safety inspections do not normally involve domestic single dwellings (class 1a type buildings).
Fire Safety Orders
Council can issue Fire Safety Orders to building owners, directing them to undertake improvements.
The Order will specify the reasons for why it is being issued, what needs to be done and a deadline.
An Order may demand safer fire exits, appropriate fire-safety equipment or proper fire-resistant construction.
The cost of improvements and their effect on a building's heritage status will be taken into account.
Cumberland Council will give the owner a reasonable amount of time to comply with the order, depending on the complexity of the improvements. The deadlines may be set in stages.
About Fire Safety Orders
Legal implications
The building owner is responsible for ensuring the Order is complied with, while tenants may have certain legal obligations under various lease/contract arrangements.
Except in cases of an emergency, Cumberland City Council will issue a 'notice of intention' to issue an Order prior to it being given. The owner can then discuss the terms of the proposed Order with Council.
The owner can be represented by a legal practitioner or an agent.
The owner has 14 days from the date in which the notice of intention was issued to indicate that they wish to make representations to Cumberland Council. Requests for representation must be in writing.
Challenges and extensions
Building owners who receive an Order have a right to appeal or challenge the Order or a specified part of the Order within 28 days to the NSW Land and Environment Court.
Applications to have the compliance period extended must be supported by contributory reasons or evidence of hardship. The application must also put forward a works proposal which sets out how and when the outstanding works are to be complied with.
Complying with an Order
Council recommends you engage an appropriately qualified person to review the Order and oversee the works.
You or your consultant should arrange to meet regularly with the Council officer.
A Council officer will inspect the completed work and any certificates that state work complies with the Order.
Council will issue a letter confirming the owner has complied with the order.
The building is then added to Council's Fire Certification Database and you are required to submit an annual Fire Safety Statement.
Penalties
Cumberland City Council can take a building owner to court if an Order is not carried out. If Council is successful in this legal application the court can issue a Court Order, which has serious implications for non-compliance.
Council can apply for legal costs and the court can impose substantial fines for ignoring an Order.
Council can also issue penalty infringement notices for failure to comply with the terms of a fire safety order.