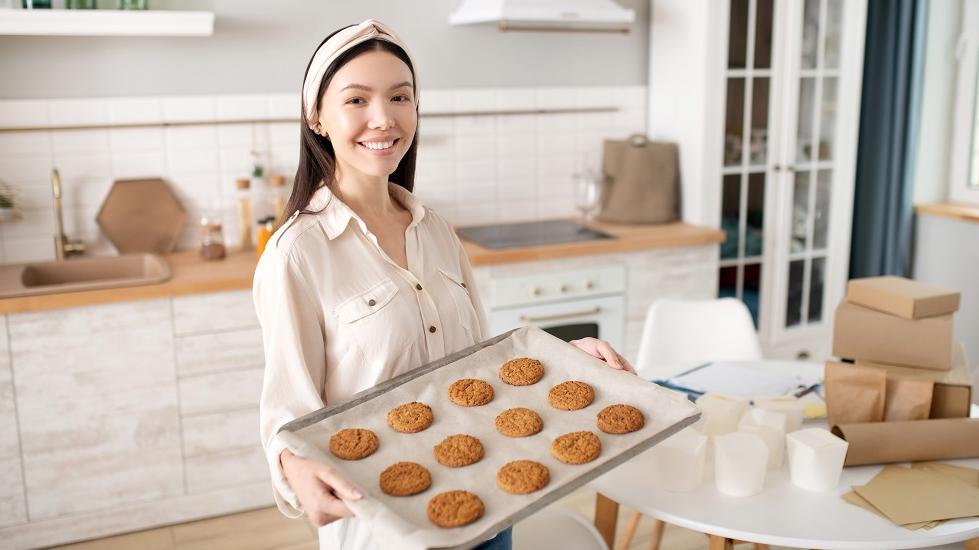 Planning requirements
Some sort of planning certification or approval is required before you can commence these kinds of home businesses. You need to consider the extent of your home that will be used for the business activity, the likely impacts, and whether the design, construction and fitout of your residence complies with the relevant health standards. If unsure, you should seek guidance from a planning specialist.
Business registration
Once you have obtained the appropriate certification for your home food or beauty business, you need to register your business details with Council.
You can find the relevant registration forms on Councils other webpages:
Frequently asked questions
1. I just want to prepare a small number of cakes/muffins/snacks at home to sell at local markets. Do I still need to get planning approval or certification, and register with Council?
Yes – any activity that involves the manufacture of food products is classed as a home food business and requires planning approval or certification as outlined above. Any activity involving the handling of food for sale is required to register with the local Council. You may be asked to produce proof of your planning approval or certification for your residence when registering with Council to trade at markets or other temporary events.
2. I'm only offering waxing as part of my home beauty business – I don't do piercing or tattooing. Am I still considered a skin penetration business?
Yes – waxing is considered a skin penetration procedure for the purpose of the Public Health Regulation 2012, along with a number of other beauty procedures such as microdermabrasion, skin needling, and semi-permanent makeup (including microblading of eyebrows). If you carry out any of these procedures then you must obtain planning approval or certification, and register your details with Council, prior to starting your business.
Further information
Further Information More information on home based businesses can be found on the following pages: