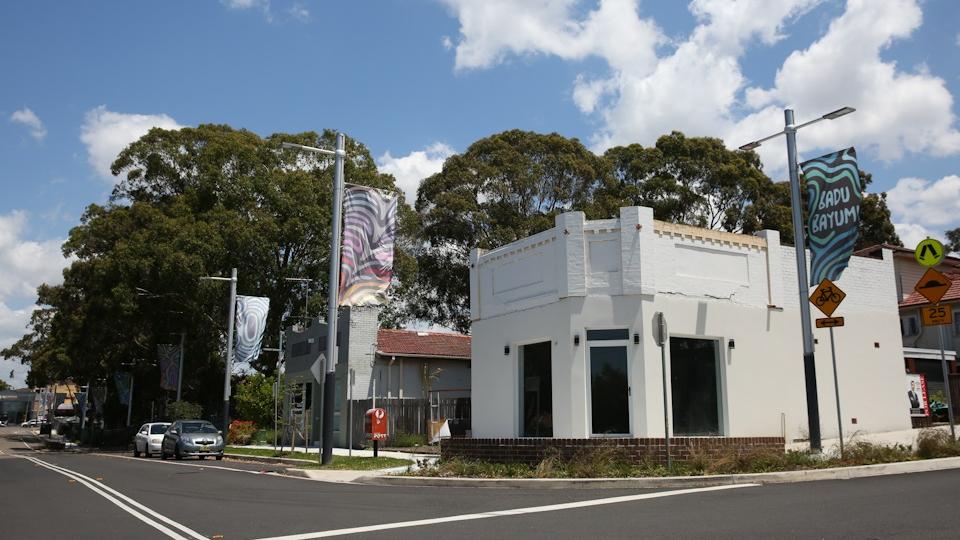 View a series of five public artworks called Future Message (in development), Show and Tell (in development), Badu Bayumi, Embrace Monuments and Baduwa.
You can walk or ride the trail along Macquarie Road near Auburn Park heading towards Parramatta Road and then over to the M4 pedestrian cycleway bridge on Melton St South.
For more information on the individual artworks, visit their pages below.