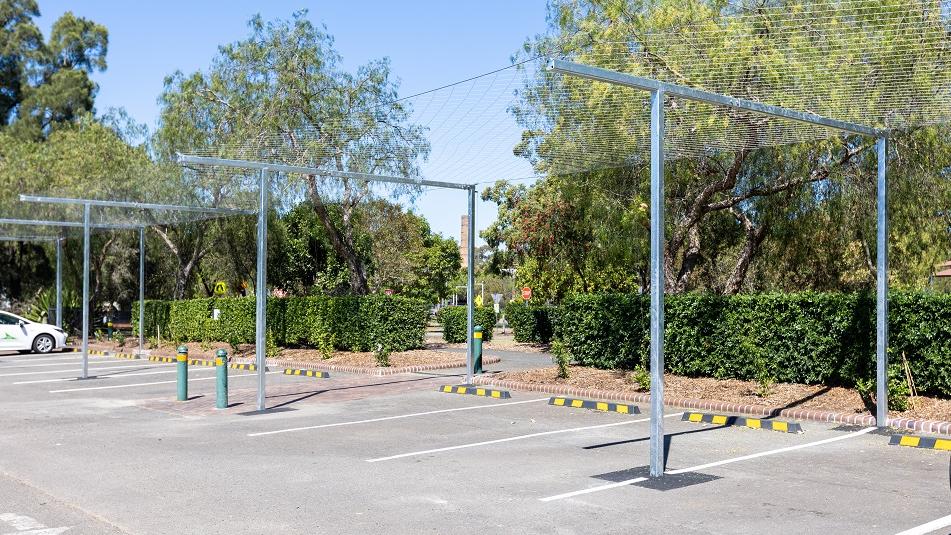 Located within Holroyd Gardens in Merrylands, the Holroyd Gardens Carpark aims to reduce urban heating, help improve local air quality and support birds and wildlife.
The cost-efficient and sustainable urban design includes a trellis system across 415 square metres of the western and southern sides of the carpark. These fast-growing vines will provide shade for 31 car spaces and help reduce surface temperatures and rising heat.
In addition to this project, Council has implemented a number of heat management strategies and projects including the Heat Smart Toolkit and Australia's first UV-smart cool playground in Merrylands.
This project is co-funded through the NSW Government's Greening Our City grant. Council has also partnered with Western Sydney University to oversee the effectiveness of this new approach for urban heat management.
Contact
For further information, phone Nicole Collas from Environment and Planning on 8757 9807.