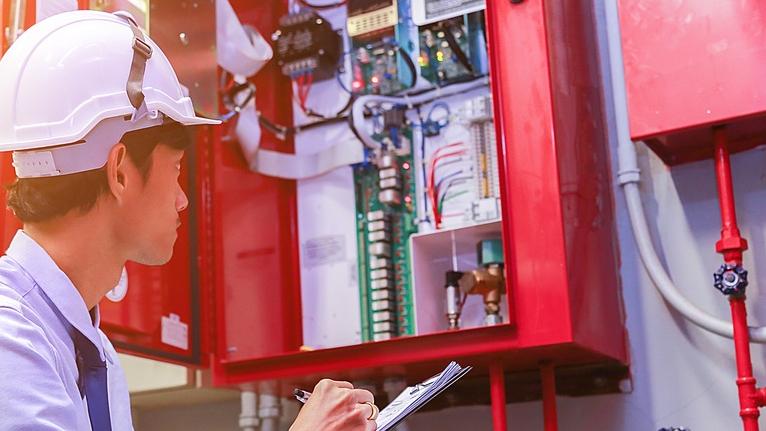 Yearly assessments
Every year buildings with a classification of 2 to 9 (as per Building Code of Australia) need to be certified by a competent Fire Safety Practitioner.
The practitioner will be checking the building to ensure all necessary fire safety measures and equipment have been put in place and are operating effectively.
Assessors must be competent Fire Safety Practitioners
Any building assessments need to be carried out by a 'competent' Fire Safety Practitioner (as of 1 October 20170).
This condition applies whether you are submitting a yearly or Supplementary Fire Safety Statement.
Framework for official accreditation for Fire Safety Practitioners is currently being formulated by The NSW Department of Customer Service.
Meanwhile, The NSW Department of Customer Service has published a guide to help building owners assess the competency of individual Fire Safety Practitioners.
Once an accreditation scheme has been established, an official Fire Safety Practitioner register will be available for building owners.
Annual Fire Safety Statement
Every year the owner of a building or premises must provide Cumberland Council and Fire and Rescue NSW with a statement certifying that all fire-safety measures work properly.
Fire Safety Statements must also be:
Clearly displayed within a building. It is an offence to not display Fire Safety Statements
Completed and lodged with Cumberland Council by email, post or in person at a Council Customer Service Centre, and to Fire and Rescue NSW. Visit Fire and Rescue NSW for details.
Cumberland City Council charges an administration fee for the management of Annual Fire Safety Statements.
An invoice will be provided itemising Council's fees and charges – which will be set out the payment conditions.
For more details, or to see the new Annual Statement template and guidelines, visit the Department of Planning and Industry website
Supplementary Fire Safety Statement
A supplementary Fire Safety Statement applies to fire-control measures.
These fixtures and equipment need to be certified more regularly than 12 month intervals.
The frequency will be stated on the premises' Fire Safety Schedule.
Assessment of fire-control measures must be carried out by a competent Fire Safety Practitioner.
Further information
For more information, call the Environment and Planning Development Programs Officers on 02 87579000