The bridge inspection equipment will consist of caged drone, camera, remotely operated vehicle mounted with a high-definition camera system for recording underwater conditions of bridges and culverts in the form of visual data. The data collected throughout the project would be used for condition assessment for maintenance of road assets. A periodic inspection of road infrastructure is a requirement to ensure a safe and appropriate level of service.
The equipment will be used in accordance with all road rules and CASA. No excessive noise except that of flying a drone when inspecting structures produced by the drone. A photo of the drone is shown below.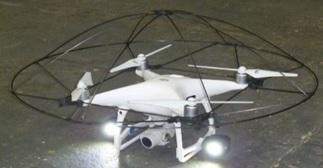 Contact us
If you have any questions or concerns contact us on 02 8757 9000.