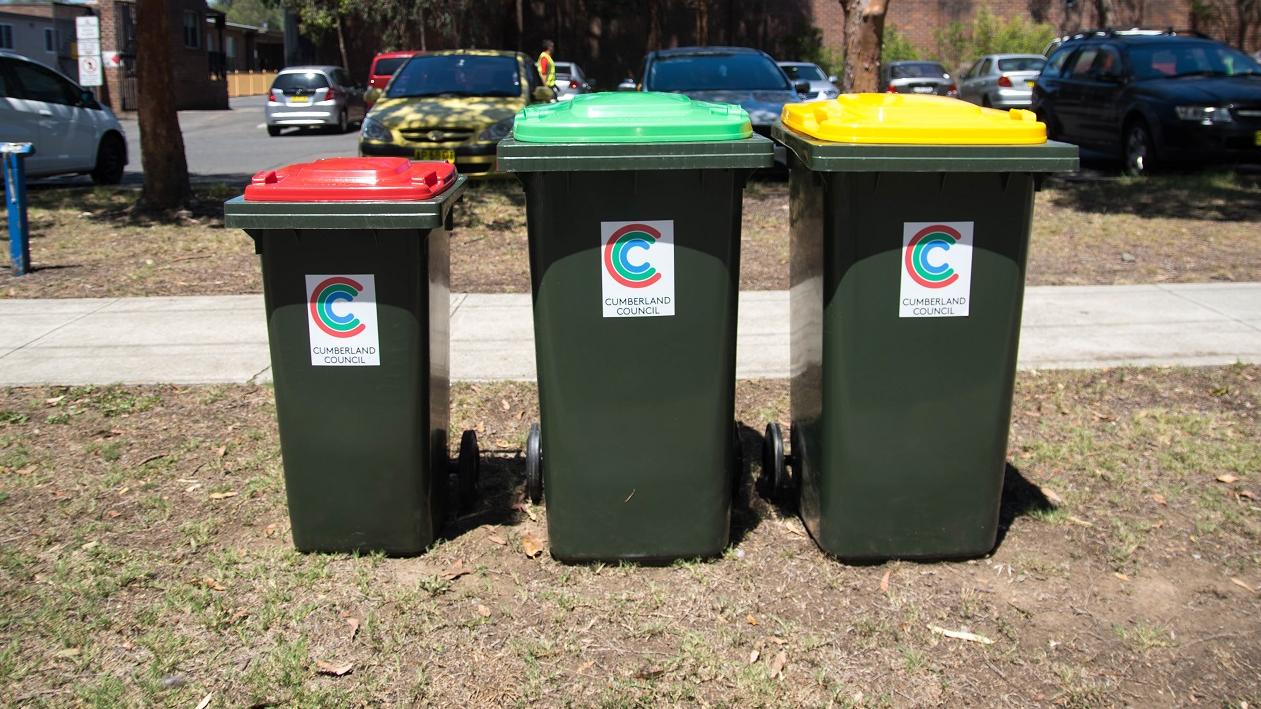 Find out when your bins will be emptied
Use the map tool to locate collection days in your suburb and learn what does and does not belong in your bins.
If you live in a unit or apartment, please phone Council on 02 8757 9000.
If you live in a house, or a townhouse, find your bin days by entering your address into our Bin Day Map Tool below.
Bin day map tool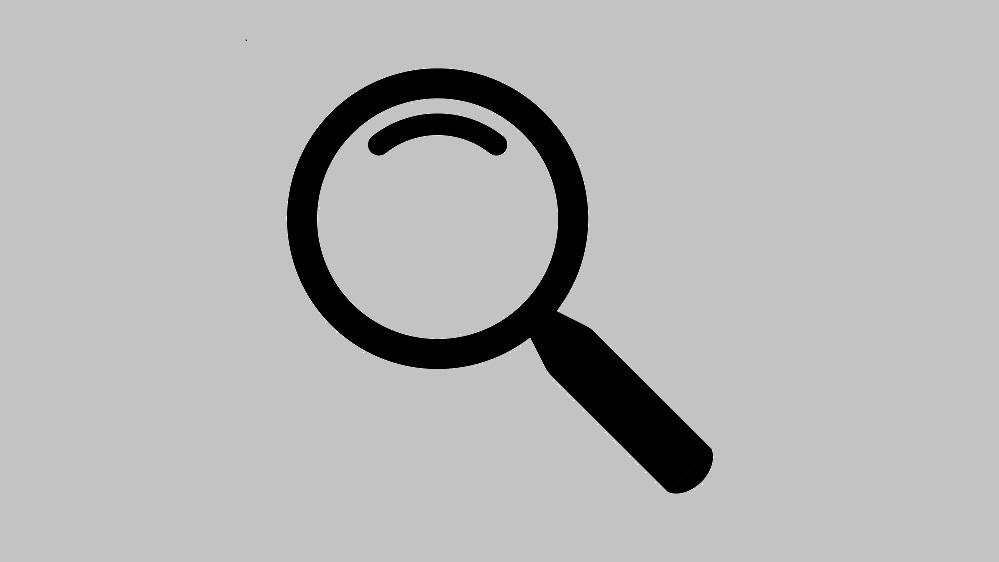 Bin day map tool
Use the map tool to locate collection days in your suburb.
How to use the bin map tool
Click on the bin day map tool link.
Select or search for your suburb from the 'Suburb Search' list.
Select or search for your street from the 'Street Search' list.
Select your street number / address from the 'Property Search' list.
Your bin day calendar will be displayed.
What goes in each bin
Red garbage bin
Your red garbage bin is for general waste and is used for small, everyday household items that are broken or need to be thrown away. Please throw away as little as possible.
Place ONLY the following items in your garbage bin
Small bags of household waste
Small broken items
Nappies
Plastic bags and plastic wrap
Styrofoam and food scraps
Food wrappers / packets / bags
DO NOT place the following items into your garbage waste-bin
Car batteries
Paints or chemicals
Building material
Recyclables
Gas bottles
Motor oil or fuels
Hot ashes or coals
Soil or dirt
Yellow recycling bin
Your yellow recycling bin is for glass, plastic and metal containers from the kitchen, bathroom and laundry. Please make sure these are empty. If in doubt, leave it out.
Place ONLY the following items in your recycling bin:
Glass bottles and jars
Cardboard and clean pizza boxes
Plastic bottles and containers
Paper, newspaper and magazines
Aluminium, steel and empty aerosol cans
Cardboard cartons
*Oversize cardboard can be taken to VISY at 6 Herbert Place, Smithfield for recycling for free: Phone 1300 368 479
DO NOT place the following items into your recycling bin:
Plastic bags
Electronic waste
Food waste
Shoes or clothes
Recyclables plastic bags
Garbage
Nappies
Foam or polystyrene
Green garden bin
Your green garden bin is for grass clippings, leaves, twigs and small branches. Not for food waste.
Place ONLY the following items in your garden waste bin:
Grass clippings
Flowers and pruning cuttings
Twigs and small branches
Leaves
DO NOT place the following items into your green-lid garden waste bin:
Garbage
Food waste
Wood or building waste
Lawn clippings in plastic bags
Garden products
Garden chemicals
Biodegradable plastic bags
Tree stumps
* Garden, household chemicals and hazardous waste can be collected and recycled through household chemical events. Check cleanout.com.au for dates and locations.
Things you should know
Disposal of face masks
Dispose single-use face masks in the general waste bin. Do not place face masks in the recycling bin. Most single-use masks contain soft plastics and cannot be recycled.
Please don't litter face masks because they end up in our streets and waterways. Always dispose of a single-use face masks responsibly.
Disposal of COVID-19 contaminated waste
COVID-19 contaminated waste is considered to pose a low risk to the community and environment. This means that COVID-19 contaminated waste can be managed as general or household waste.
In homes and other lodgings, COVID-19 contaminated waste can be placed in your household, or red-lid rubbish bin. The instructions and cardboard packaging can be recycled and placed into the recycling bin, or yellow lid bin.
Advice for handling COVID-19 contaminated waste is as follows:
Dispose of all used personal care items such as tissues, disposable masks, gloves in a rubbish bin that's lined with a plastic bag. This includes used rapid antigen test (RAT) kits.
When the bin is three-quarters full, tie-off the plastic bag to prevent spillage of the contents. Avoid touching the inside of the bag and dispose of the bag into the general household red-lid rubbish bin.
Wash your hands thoroughly with soap and water for at least 20 seconds. You can use an alcohol-based hand sanitiser if your hands are not visibly dirty.
Avoid touching your eyes, nose and mouth with unwashed hands.
For further information, visit the NSW Health website.
Download yellow and green bin calendars
The calendar for your yellow and green bin days can be downloaded after you have entered your address into the Map Tool.
Look for the link in the Map Tool on the right-hand side of the page to download the calendar.
How to safely dispose of hazardous items
Never dispose of hazard materials in your bins, batteries and flammable materials are the leading cause of fires in trucks and at waste facilities. Dangerous items in bins can spark a fire putting the driver and community at risk.
Please DO NOT place any of the following items into any bin as they can cause a fire, putting the driver and community at risk:
Car and household batteries
Paints or chemicals
Gas bottles
Motor and cooking oils
Fuel cans
Hot ashes or coals
Fire extinguishers
Aerosol cans
Council offers a Mobile Community Recycling Service for residents to safely get rid of hazardous items.
Residents can also drop off household batteries and mobile phones at any of our small problem waste drop off stations.
Residents can also visit their nearest EPA Community Recycling Centre or at one of Council's Chemical CleanOut events to drop off hazardous waste for free.
Early collection
We recommend putting your red garbage bin, yellow recycling bin and green garden bin out the night before collection days.
Ensure bins get emptied
Make sure the lids shut easily and your bins are placed on the kerbside.
Their fronts must be facing the road. If the bins are overfull or in the wrong place, they may not be emptied.
Additional information
Bin stickers, posters and flyers
You can order bin lid stickers and flyers from Council to help with recycling and waste management at home.
If you live in a unit and would like some brochures to help residents with recycling, and other waste management issues, call our Resource Recovery Team on 02 8757 9000.
The cost of waste removal
If you own your property, you will notice a Domestic Waste Charge (DWC) listed on your rates notice from Council. It covers:
waste and recycling collection
general clean up collections
treatment and disposal of waste
How your waste is treated
Garbage
Once collected, your garbage goes to the Veolia Woodlawn Facility Clyde.
It then goes to UR-3R, an Alternative Waste Technology facility, for sorting and treating
Only waste that decomposes safely goes to landfill
Waste that does not decompose easily gets special treatment and is disposed of properly
Recycling:
Once collected, items in your recycling bin go to VISY's Material Recycling Facility in Smithfield. They are separated into categories and go to different facilities for reprocessing and to be sold.
Garden waste
Once collected, your garden waste goes to SOILCO'S Waste Facility located at Kembla Grange and turned into compost.
Find out more
For more information about Council Waste Collection services phone 8757 9000 or read about Council's Waste and Resource Recovery Strategy 2018 to 2023
Disclaimer
The online materials provided by Cumberland City Council are intended for general information purposes only. Council does not warrant or make any claim regarding the accuracy, completeness or authenticity of the Material. Any person using or relying upon the Material does so on the basis that Council shall bear no responsibility for any errors, faults, defects or omissions in the Material. Council will not accept liability for any loss or damage directly or indirectly suffered as a result of any use of, or reliance upon, the Material.