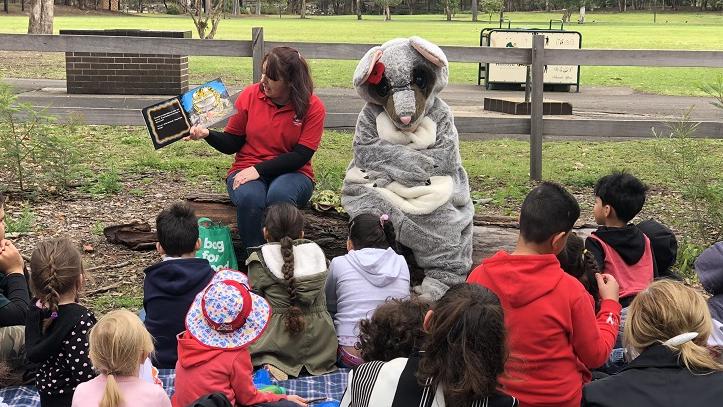 COVID Update - 19 July 2021
Bush School Storytime will be suspended until further notice.
---
Learning about our environment through literacy
Join our Children's Development team for fun mornings of stories, songs and nature play.
The Bush School delivers engaging play-based experiences fostering an understanding and appreciation of the environment and sustainability through literacy.
Storytime sessions are held at the Bush School located at Central Gardens, Paton Street entrance.
---
Bookings
Due to current health guidelines participants will be required to register their attendance through booking links above, sessions may be capped at 50 participants.
Due to popular demand Bush School sessions will now occur on the first and third Monday of every month. Both sessions in each month will have the same content. We kindly ask families to register for either Session 1 or Session 2 per month to allow more community members the opportunity to attend.
PLEASE NOTE: All families are responsible for their own children. In the event of rain, these events may be cancelled.
For more information call our Children's Development team on 02 8757 9000.