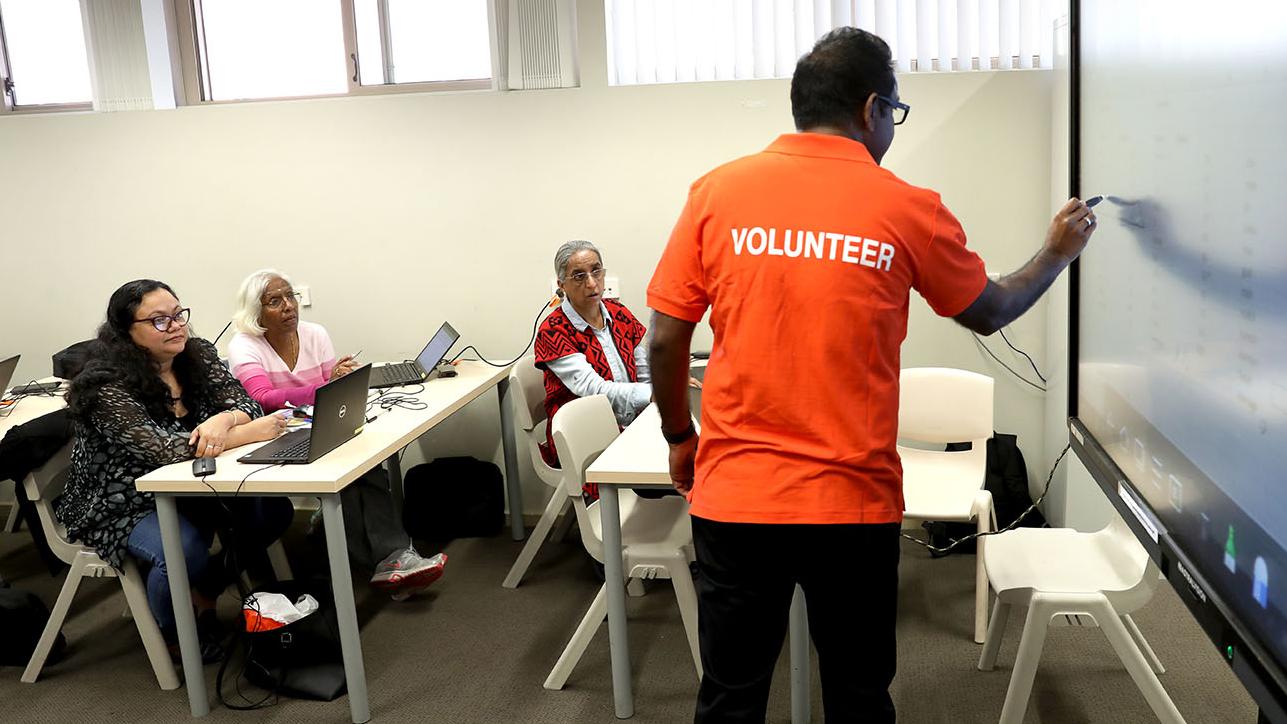 Being a volunteer brings benefits
Volunteering can provide you with valuable work experience, a chance to contribute to community life, the chance to meet new people and allow you to learn new skills.
Current positions available
Due to current public health orders and restrictions, Council's Volunteer Program has limited volunteer positions available. Volunteering positions are only available to people who are under 70 years of age and/or have no underlying medical conditions.
The volunteer positions available are:
Botanical Garden/ Central Garden Zoo Assistant Volunteer – Assisting with the care of local animals at the Auburn Botanical Gardens in Auburn or Central Gardens in Merrylands.
Bush Care Volunteer – Caring for and preserving local bushland and reserves.
Friendship Garden Volunteer – A skilled gardener interested in maintaining a community garden and helping others learn about gardening.
Justice of the Peace (JP's)s – Offering Justice of the Peace services at Council libraries or community centres, must be registered JP.
How to become a volunteer
Step 1 – Think about what's involved
Before you apply for a volunteer position we ask that you consider the following questions
Are you at least 16 years of age?
What is your motivation for volunteering how will it benefit you/others?
Do you have some time available to give to the activity?
Are you willing to make a commitment to see the project through?
Are you prepared to undertake the training necessary for the role?
Are you prepared to undergo a Working with Children check as a requirement in some of the roles?
Are you prepared to undergo a National Criminal check as a requirement in some of the roles?
Step 2 – Finding the right volunteer position
Read through the Volunteer program summary and select the one that you feel most suited to.
A Working With Children Check number is required for applicants 18 years and over, apply online for one.
Step 3 – Complete and send in your application form
Download the Cumberland Volunteer Application Form. Please include any details on volunteer roles you're interested in, skills you can bring and skills you would like to learn. This helps in finding you a suitable position.
You'll receive a confirmation email that your application has been received.
Attend a volunteer information session. This is an opportunity to meet the Volunteer Coordinator and talk more about your application.
Submit the form
Post: Cumberland City Council, PO Box 42, Merrylands NSW 2160
In person to: Civic Centre, 1 Susan Street, Auburn 2144 or 16 Memorial Avenue, Merrylands 2160
Fax: 02 9840 9734
Email: volunteer@cumberland.nsw.gov.au
Further information
For further inquiries contact Council's Volunteering Employment Pathways Officer on 02 8757 9252 or email: volunteer@cumberland.nsw.gov.au.