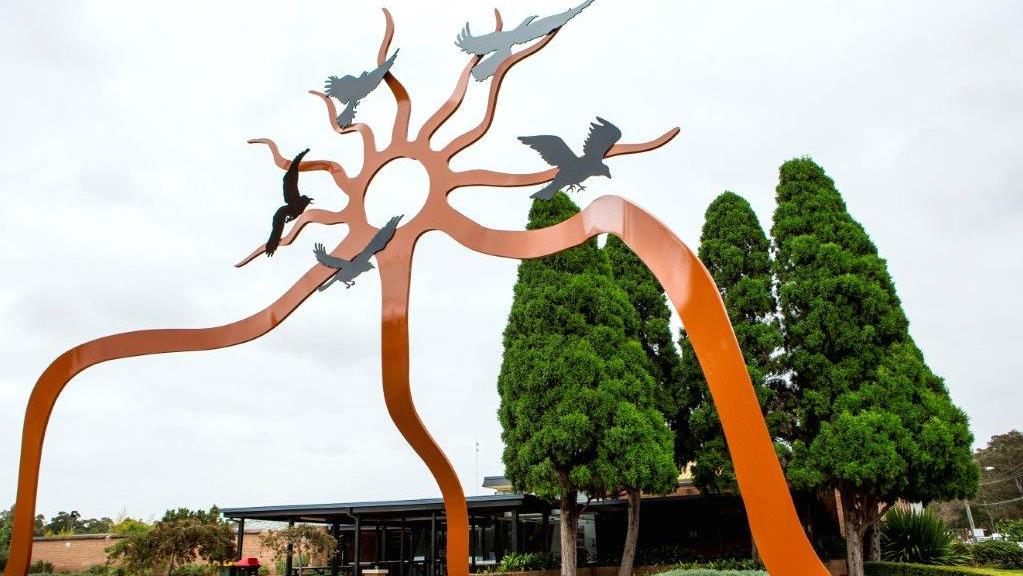 Awaken your senses
Art and culture in Cumberland is diverse, complex and vibrant. Our artists come from 124 countries and express their creativity and life experiences through a wide range of mediums. From sculptures and paintings to interactive, electronic and immersive exhibitions.
December 2019 and January 2020 Exhibitions
When: Saturday 14 December 2019 to Sunday 26 January 2020
Where: Peacock Gallery and Auburn Arts Studio, Auburn
Cost: Free
Gallery 1: 'Painting Flowers', by Amani Haydar and MsSaffaa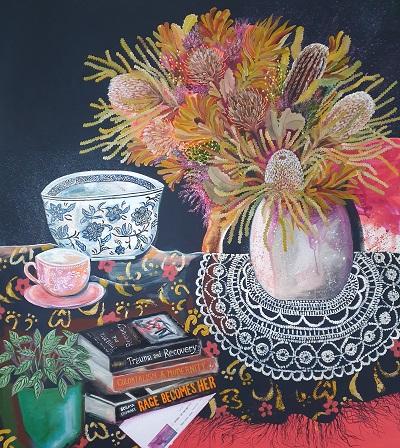 In this exhibition Amani Haydar presents a series of vibrant still lifes that consider the ways in which art intersects with activism. In collaboration with renowned muralist MsSaffaa, the exhibition also includes a powerful tribute and statement about the effects of violence against women.
To find out more about this exhibition, download the catalogue (PDF, 1.91 MB).
---
Gallery 2: 'The Greta Effect', curated by Natasha Welde
This exhibition explores themes that critically highlight the current climate crisis... a crisis of profound environmental upheaval. The exhibition is curated by emerging curator Natasha Welde and showcases local artists: Abhijit Choudhry, Aisyah Haris, Anthea Feilen, Iffat Nonee, Irena Conomos, Jacqueline Olivetti, Lux Eterna, Matt Jones and Svetlana Panov. Together they creatively reflect on this important contemporary challenge. 
To find out more about this exhibition, download the catalogue (PDF, 964 KB).