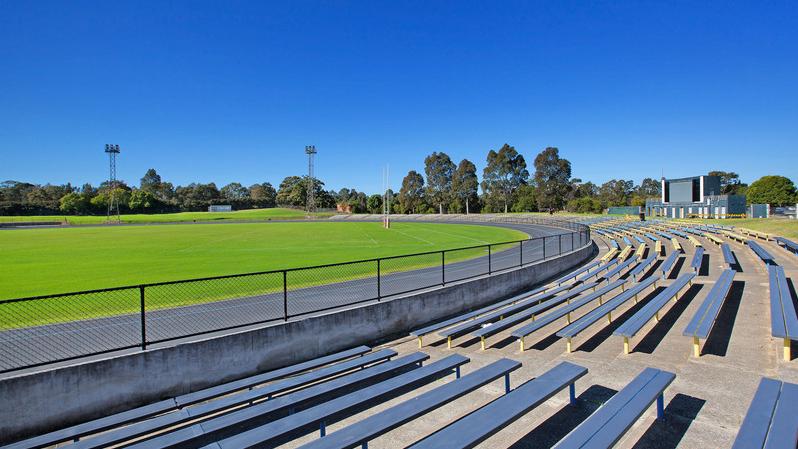 Location
Church Street, Lidcombe. View on Google Maps.
About the oval
Lidcombe Oval is located in the Wyatt Park sporting complex and is one of Sydney's suburban sportsgrounds. Opened in 1933 the oval has been used for various sports over the years, most noticeably, rugby league and cycling.
Between 1967 and 1989 the Oval was the home of the Western Suburbs Magpies in the NSW Rugby League. Today the oval is used in the winter season by the Auburn Warriors Junior Rugby League Football Club.
In summer, the Lidcombe Auburn Cycle Club use the track that runs around the perimeter of the oval for cycle training and racing.
Recommended for
Features
Grandstand with seating for 400 people
Ground seating for over 2,000 people
Electronic Scoreboard
Floodlights for night games and training
Cycle track
Public address system
Toilets
Changerooms
Parking
Fenced off-leash dog area next to Haslam's Creek.