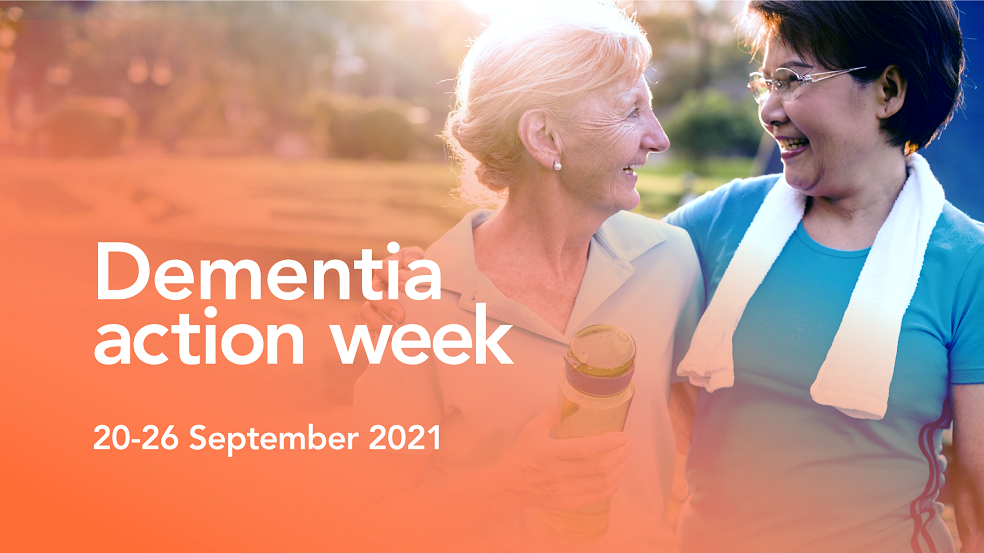 We will be hosting the webinar 'Dementia - all the questions you're too afraid to ask' on 20 and 23 September 2021.
Event details
Are you living with dementia or care for someone who does?
By registering and participating in this webinar you will be able to
Discuss some of the topics that people living with dementia, their care partners, family and friends often find hard to raise
Learn strategies about the lifestyle choices that can help reduce the risk of developing dementia
Hear from people with lived experience of dementia
Presenters
M.C.
Diane Cross, Manager, Dementia Services, Anglicare at Home
Speakers
Breaking the myths: Nina Catalano, Dementia Care Navigator CALD, Dementia Australia
Breaking the myths: Lily Zdilar, Dementia Counsellor, Dementia Australia
Cognisance: Dr Meredith Gresham PhD, Research Fellow, COGNISANCE, CHeBA (Centre for Healthy Brain Ageing) UNSW Medicine, School of Psychiatry
Medication and Dementia: Lina Lee, Staff Specialist in Geriatric Medicine, Rehabilitation & Aged Care Services, Blacktown & Mt Druitt Hospital
Exercise: Sharon Butler, Rhythm of Life Consultant/Physiotherapist Service Development Practice Governance, Anglicare
Nutrition: Lauren Reeves, Rhythm of Life Consultant (Nutritionist), Service Development and Practice Governance
Panel
Donna Lee
Geetika Dayal
George and Rita Inguanez
Stephen and Fay Edwards
Diane Essam
Danijela Hlis
Register
Register through Eventbrite by selecting from the dates and times below.
Once registered, you can submit any questions you may have on Eventbrite.
---
More information
For more information or if you need help registering, contact Jaqueline Andres on 02 8757 9041.