Message from Mayor Lake
---
Merrylands Civic Square Grand Opening
I am excited to announce that the long-awaited $11 million Merrylands Civic Square officially opens to the public on Friday 4 August 2023. To celebrate, Council is inviting the community to attend the grand opening from 4pm to 10:30pm at 203 Merrylands Road, Merrylands. The event will feature a great range of food trucks, live music from bands such as Lolo Lovina and Mojo Paua, fire and circus performers, children's face painting and craft activities, community performances and lots more! Entry to the event is free.
For more information, visit www.cumberland.nsw.gov.au/opening
Healthy and Active for Life Program
Seniors aged 60 years+ and Aboriginal people aged 45 years+ are invited to participate in Council's Healthy and Active for Life program at Granville Library. The program allows seniors to build their fitness, knowledge, skills and confidence to lead a healthy and active lifestyle through a range of activities and exercise sessions.
To register or for more information, contact Granville Library at 8757 9061 or visit www.cumberland.nsw.gov.au/healthy-and-active-life
Draft Marrong Reserve Plan of Management
Council has prepared a Draft Plan of Management for Marrong Reserve in Pemulwuy and is seeking your feedback. Your feedback will help identify the categorisation of land and how the space can be managed and used in the future. A community consultation evening and public hearing will be held on Thursday 17 August at the Allan G Ezzy Community Centre in Pemulwuy from 6pm to 7:30pm.
To have your say or for more information, visit https://haveyoursay.cumberland.nsw.gov.au/marrong-reserve-pom
National Tree Day
Thank you to everyone who came along to Canal Road Park in Greystanes and Central Park in Lidcombe for Council's National Tree Day event over the weekend. I was delighted to see that the event was fully booked which shows how passionate our community is about the environment. Over 1,000 trees were planted across both sites with many volunteers and community members getting involved in our local parks in such a positive way. Since their establishment in 1996, Planet Ark have planted over 26 million trees around Australia.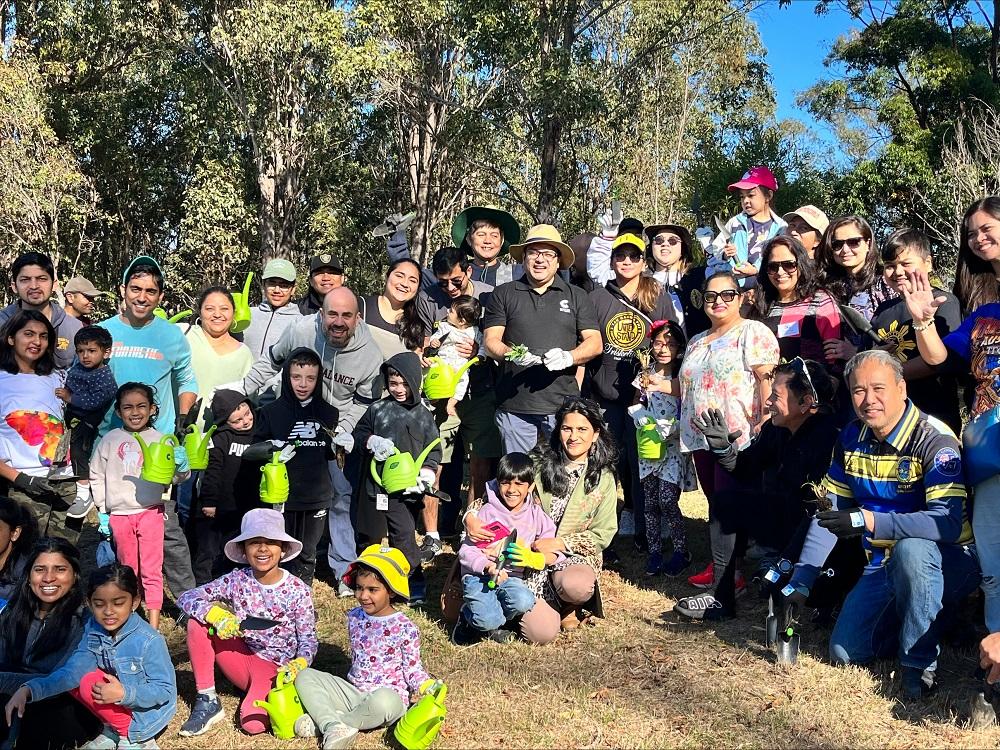 Your Rates at Work
---
The following road renewals were completed between 5 to 14 July:
Abbott Street, Auburn
Bright Street, Guildford
Cumberland Road, Auburn
Footpath renewal also took place on Apia Street in Guildford, where the footpath in front of Guildford Public School was upgraded to enable easier access for pedestrians and students.
Council Chemical CleanOut
---
Safely dispose of unwanted chemicals for FREE!
Residents can drop off household items at Council's Chemical CleanOut event including solvents, ammonia-based cleaners, pesticides and herbicides, poisons, paints and more!
Saturday 19 August 2023, 9am to 3:30pm
Cumberland Council Guildford Works Depot 167 Fairfield Road, Guildford West (Entry via Foray Street)
This initiative is held in partnership with the NSW Environment Protection Authority.
---
For more information, please visit: www.cumberland.nsw.gov.au/event/chemical-cleanout
Have Your Say
---
Draft Development Control Plan for 1 Crescent Street, Holroyd
Council is seeking community feedback on a site-specific Development Control Plan prepared for 1 Crescent Street, Holroyd.
Submissions close: Thursday 10 August
---
For more information, visit: https://haveyoursay.cumberland.nsw.gov.au
Sydney Cherry Blossom Festival
---