Message from Mayor Lake
---
Multicultural Disability Advocacy Association (MDAA) new resources launch
The Multicultural Disability Advocacy Association (MDAA) recently launched their new resources at the Merrylands RSL Club. It was a pleasure to have attended the launch which showcased new promotional materials that will help provide inclusive, accessible and culturally responsive services to our diverse community. The MDAA is not a not-for-profit organisation that has been active for 27 years, since September 1995. The organisation is the peak body for people from a culturally and linguistically diverse (CALD) background with disability and their families and carers in NSW. Congratulations on the new launch and well done on your ongoing dedication to the community!
Mother's Day Events
Council, in collaboration with Settlement Services International (SSI), recently hosted a Mother's Day event at the Wentworthville Community Centre for newly arrived community members. The event celebrated mothers who are migrants, acknowledged their journeys from many home countries and discussed the challenges of parenting in a new country and amongst new cultures. I also joined students, teachers and mums at Guildford Public School for their Mother's Day Breakfast. It was a lovely morning to spend outdoors in the playground, talking over breakfast and celebrating the contributions and efforts of the mums and mother figures in our community.
Press Gang
I was recently interviewed by students from Granville East Public School for a feature in their school newspaper, Press Gang. The students asked me important questions about my role as Mayor, my main responsibilities and issues affecting our community. Thank you to Granville East Public School for the invitation, it was a lovely opportunity to meet our local school students and discuss matters that are happening within our community.
Civic Park and Pendle Hill Wetland Improvement Project
Council has started construction on the Civic Park and Pendle Hill Wetland Improvement Project. The project, valued at over $15 million, has been jointly funded by Cumberland Council and the NSW Government's WestInvest program. It will include improvements to the Pendle Creek wetlands, a new nature playspace and outdoor fitness facilities, picnic areas, half-court basketball, a car park and upgrades to pathways and lighting.
To keep up to date with the development of this project or to find out more information, visit https://haveyoursay.cumberland.nsw.gov. au/civic-park-masterplan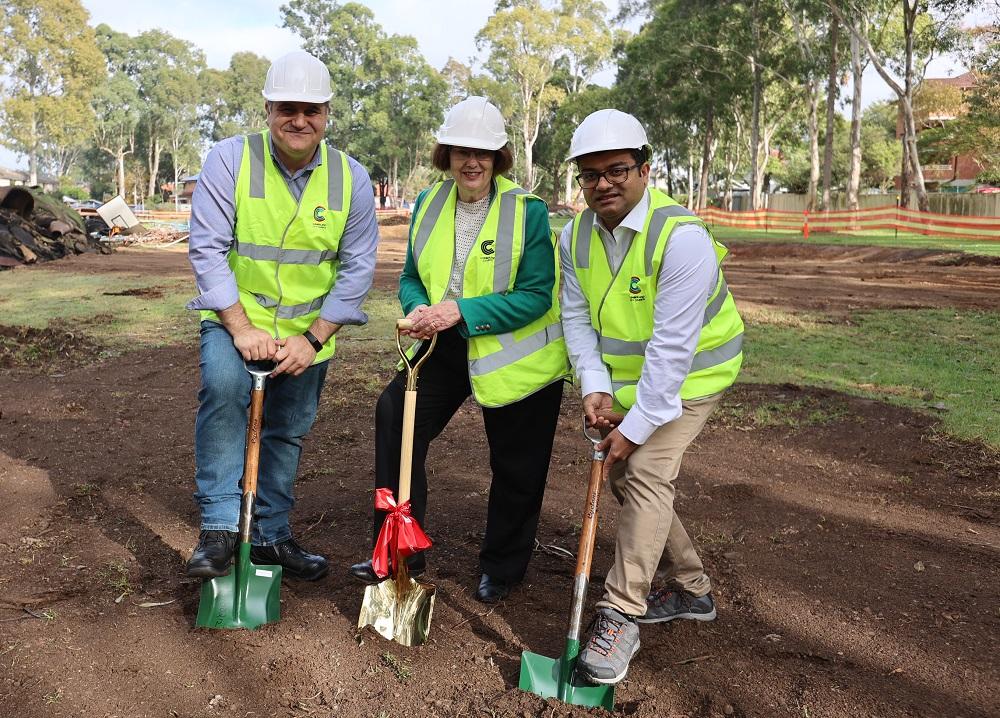 Mayor Lisa Lake
8757 9856 | Lisa.Lake@cumberland.nsw.gov.au
Your Rates at Work
---
Marrong Reserve Signage
Council crews have updated signage at Marrong Reserve in Pemulwuy. The new signage provides information about the Darug people and explains the rare endangered woodland vegetation found within this area.
---
Let us know of any issues in your area by using the Snap Send Solve mobile app which can be found on Council's website: www.cumberland.nsw.gov.au/snapsendsolve
Your Rates at Work
---
National Reconciliation Week
Council will be celebrating National Reconciliation Week with Darug Elder, Uncle Chris Tobin, who will be presenting a talk at Merrylands Library on Wednesday 31 May from 11am to 12noon.
National Reconciliation Week is an opportunity for all Australians to learn about our shared histories, cultures and how to achieve reconciliation in Australia
---
To reserve your spot or for more information visit: www.cumberland.nsw.gov.au/reconciliation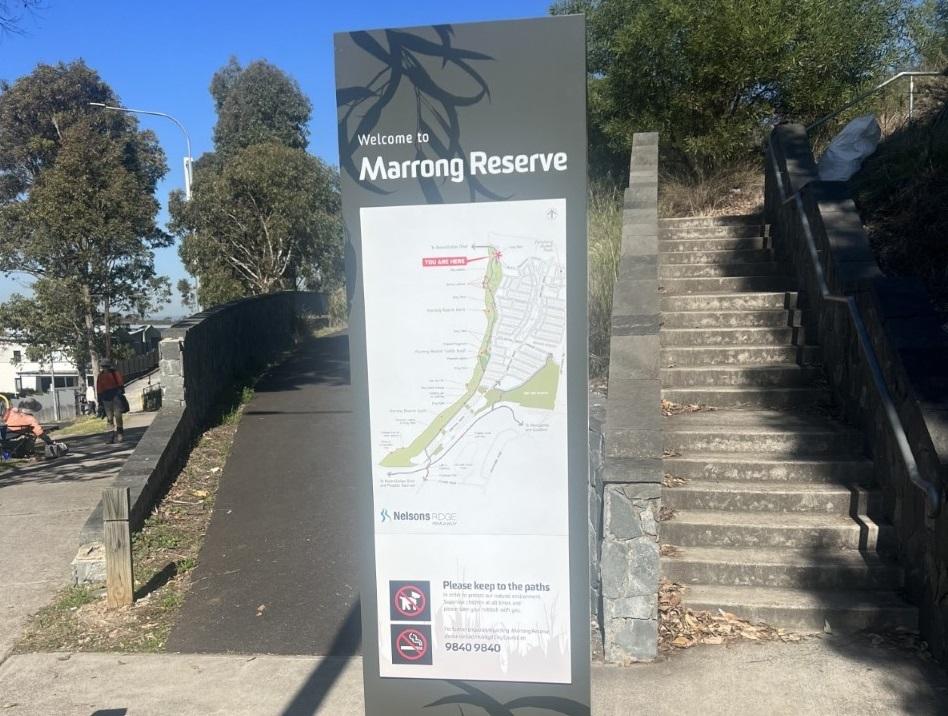 Have Your Say
---
Auburn Park Extension
Council is inviting the community to comment on the final concept design for the proposed Auburn Park Extension.
Submissions close: Tuesday 30 May
Draft Operational Plan 2023-2024
Council is seeking community feedback on the Draft Operational Plan 2023-2024 and accompanying schedule of Fees and Charges 2023-2024. Your feedback will inform how Council will operate in the next financial year.
Submissions close: Thursday 1 June
For more information on these projects, visit: https://haveyoursay.cumberland.nsw.gov.au
Keep Cumberland Clean
---
Help us keep Cumberland clean and green by putting your litter straight into the bin. Council has recently installed more bins across the Local Government Area including six new bins at Ray Marshall Reserve in South Granville and Everley Park South in Chester Hill. Council is encouraging residents to get involved with this campaign by keeping your area clean
---
For more information or to report someone littering visit: www.cumberland.nsw.gov.au/bins-waste-and-recycling
This project is a NSW Environment Protection Authority, Waste Less Recycle More Initiative funded from the waste levy