Message from Mayor Lake
---
Youth Week 2023
Council has wrapped up Youth Week with a huge program of free events and activities. The program was designed for young people aged 13-24 years and included a range of activities including multi-sport, arrow tag and futsal which allowed participants to get outdoors, stay active and socialise. There was a book exchange that nurtured reading and swapping of books. There was also an open mic night with poetry, music and drama pieces to allow for creative expression. Council hosted a Connect, Participate and Celebrate event to round out the week, which included mini golf, arcade games, a silent disco, a gaming truck and an art exhibition. Council celebrates Youth Week every year, as it presents an important opportunity to celebrate our diversity, engage with young people and acknowledge their contributions.
House of Welcome Community Lunch
I recently attended a lively Community Lunch at the House of Welcome (HoW) in Granville. The House of Welcome is a service which is looked after by St Francis Social Services and offers welcome, shelter and support to refugees and those seeking asylum. One of their programs involves supporting young people to undertake occupational training courses to enhance their employment opportunities. Recently, Council's Community Grants program supported this initiative by helping to fund 17 young people to complete courses and obtain accreditation in various occupational fields including forklift driving. The opportunity to upskill and find meaningful work was life-changing for these participants. HoW also runs an impressive social enterprise catering business that engages new arrivals and offers a delicious range of menu items for order. This business gives its refugee participants training, mentorship and paid workplace experience, empowering them with a sense of confidence and independence whilst showcasing our community's diverse food cultures.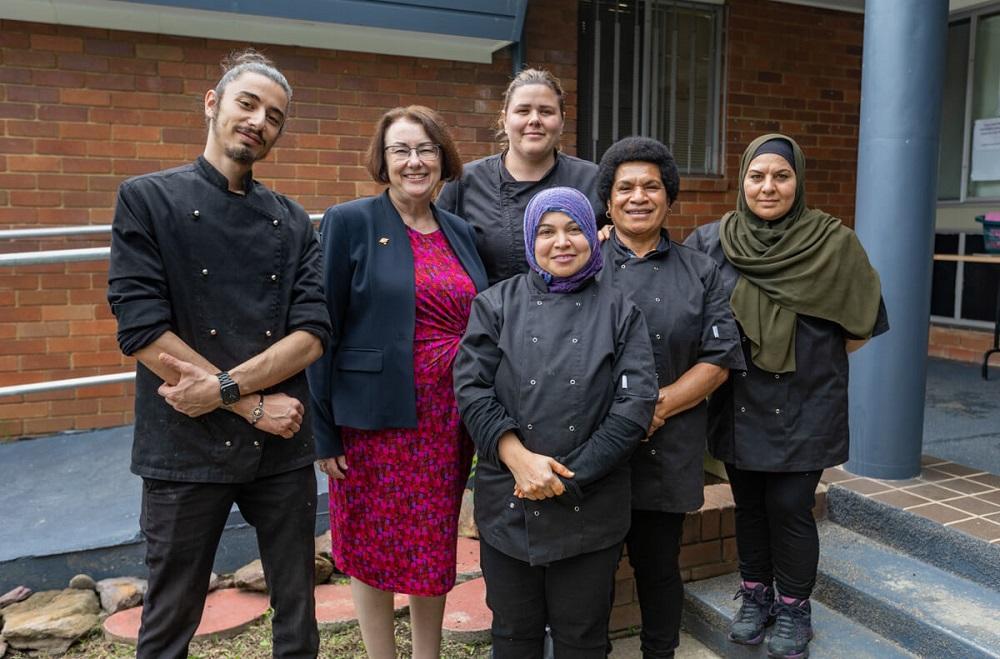 Your Rates at Work
---
Merrylands CBD Drainage Project
Council has completed works on the upstream side of the culvert along Merrylands Road, Cambridge Street and Burford Street. The watermain and culvert works at the intersection of Addlestone Street and Merrylands Road will commence once approval has been given by Sydney Water.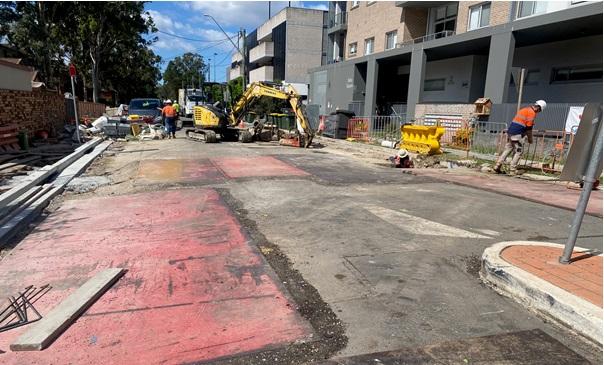 ---
Let us know of any issues in your area by using the Snap Send Solve mobile app which can be found on Council's website: www.cumberland.nsw.gov.au/snapsendsolve
Youth Mental Health Action Plan Committee
---
Expression of Interest
Council is looking for local community organisations and young people to establish a Youth Mental Health Advisory Committee, which will work to develop a Youth Mental Health Action Plan.
---
For more information, and to apply, visit: www.cumberland.nsw.gov.au/eoi-youth
Native Bird Club
---
Council is exploring a new Native Bird Club Program to learn more about the many native bird species in the area.
The program, supported by BirdLife Australia, aims to raise awareness of the value of native birds and improve habitat connectivity throughout the area. Members will be able to participate in bird walks, where beneficial data will be collected to aid in accurate species mapping of birds in Cumberland. Submit your Expression of Interest to join the club, which will be opening later this year.
---
To find out more information, visit: www.cumberland.nsw.gov.au/bird-club
Careers at Cumberland Council
---
Are you focused on driving community outcomes, programs and services to innovate, inspire and deliver change for the community? Then consider a career at Council.
---
For more information, visit: www.cumberland.nsw.gov.au/jobs-council