Message from Mayor Lake
---
The Voice Referendum
Last weekend some fellow Councillors and I joined Thomas Mayo, a Kaurareg Aboriginal and Kalkalgel, Erubamle Torres Strait Islander man and prominent Yes campaigner to speak to the Granville community about the upcoming Voice Referendum that will take place on 14 October. The Referendum will let Australians decide whether to establish the Voice in the Constitution. The Voice would be a permanent body providing advice to government on matters that affect the lives of Aboriginal and Torres Strait Islander people. For more information about the Voice to Parliament, visit www.voice.gov.au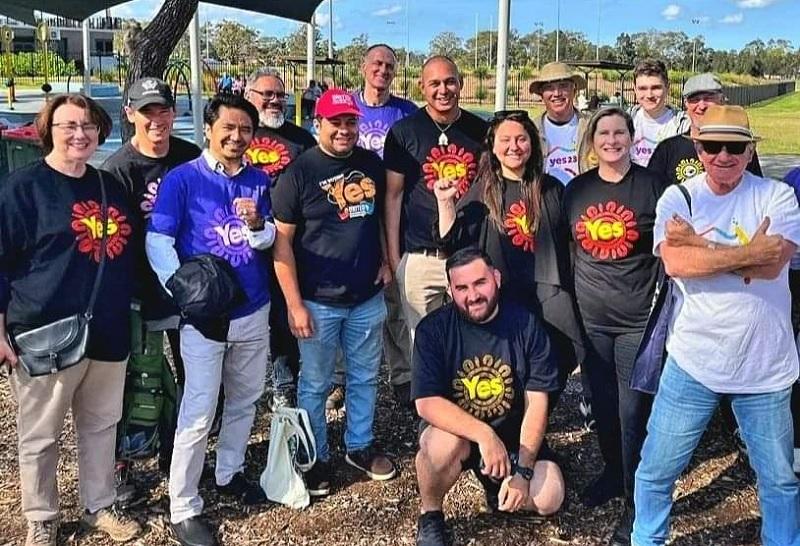 Defibrillators to Cumberland Council
Council was recently gifted two new Automated External Defibrillators (AEDs) from Wenty Leagues which have been installed at Wentworthville Community Centre and Roberta Street Park in Greystanes. Last week, a special presentation was held at Wentworthville Community Centre with representatives from Heart of the Nation and Wenty Leagues. The AEDs will allow Council staff and the community to act quickly in case of an emergency. Thank you to Wenty Leagues for this generous donation.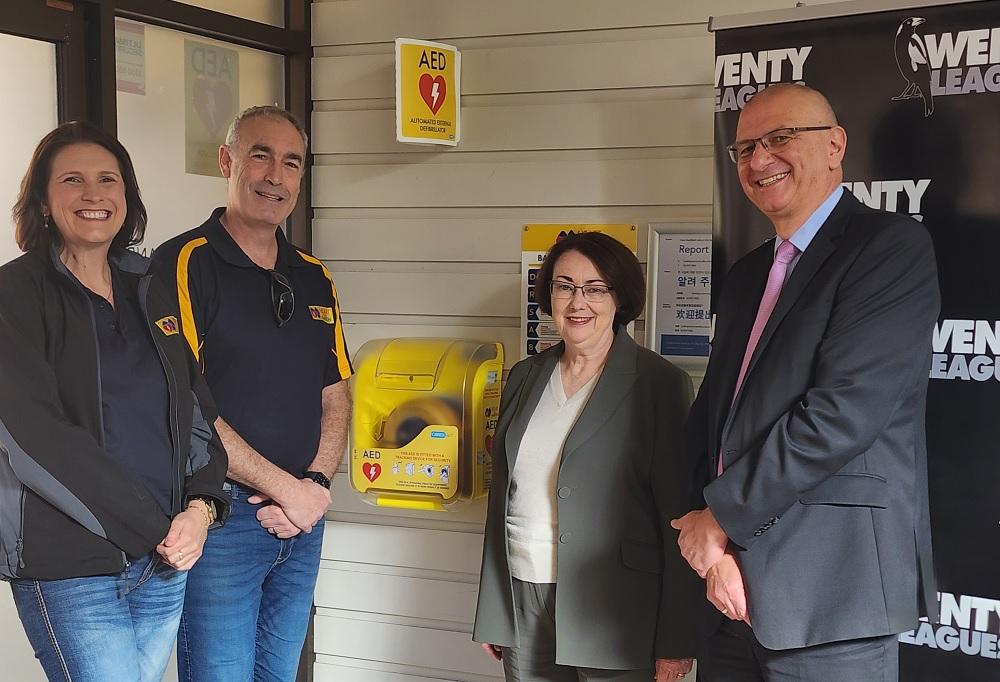 Vishva Hindu Parishad Sanskrit School Annual Day
I was delighted to help celebrate the Vishva Hindu Parishad of Australia (VHP) Sanskrit School Annual Day last month. The event is an integral part of the Sanskrit School's yearly activities and gives all those involved a platform to help build their confidence and showcase their talents. Over the last 20 years, the VHP of Australia Sanskrit School has aimed to promote language, culture, Vedic science and Vedic mantra chanting to young people who have an abiding interest in the Sanskrit language and storytelling tradition. Congratulations to VHP Australia on all your efforts in preserving this cultural heritage.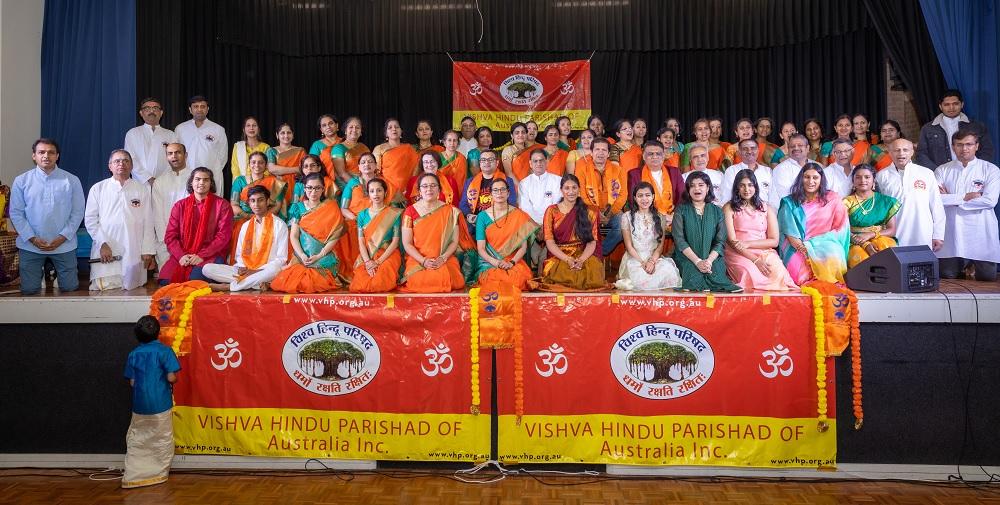 Where We Start Matters
Lastly, to mark National Child Protection Week last week, Council hosted the Where We Start Matters event at Central Gardens Nature Reserve in Merrylands. The event, held in partnership with the Integrated Violence Prevention and Response Service (IVPRS), saw families with preschool aged children participate in activities that focused on emotional literacy and body safety for preschoolers. Council has an extensive Child Protection Framework and offers a number of community resources to keep our children safe. For more information or to access these resources, visit www.cumberland.nsw.gov.au/child-protection
---
Mayor Lisa Lake
8757 9856 | Lisa.Lake@cumberland.nsw.gov.au
Your Rates at Work
---
Fraser Park
Council recently completed upgrades to Fraser Park in Auburn which features new play equipment, improved soft fall surfaces and a wheelchair accessible path to a new undercover picnic area.
---
Let us know of any issues in your area by using the Snap Send Solve mobile app which can be found on Council's website: www.cumberland.nsw.gov.au/snapsendsolve
Stallholder Expressions of Interest
---
Centenary of the Foundation of Modern Turkiye
Council will be celebrating the Centenary of the Foundation of Modern Turkiye on Sunday 29 October 2023, and is seeking Expressions of Interest from vendors who may be able to theme their products to suit the event.
EOI's close: Friday 22 September 2023
All applications must be submitted to events@cumberland.nsw.gov.au
---
For more information, visit: www.cumberland.nsw.gov.au/eoi-stallholders
Moon Festival 2023
---
Council is hosting a special event to celebrate the Moon Festival! The festival will take place on Saturday 30 September at Wyatt Park in Lidcombe from 1pm to 6pm. Join us for a free afternoon of entertainment, dance, music, kids crafts and activities, food and more!
---
For more information, visit: www.cumberland.nsw.gov.au/moon-festival-2023
Have Your Say
---
Regents Park Town Centre Public Domain Plan
Council is seeking community feedback on the Regents Park Town Centre Public Domain Plan. Two pop-up stalls will be held on Saturday 23 September from 11am to 1pm and Thursday 5 October from 11am to 1pm outside Regents Park Library so that you can give your feedback in person. A drop-in session will also take place on Tuesday 26 September from 5pm to 7pm at Regents Park Community Centre.
Submit your feedback before: Monday 9 October 2023
---
Leawarra Reserve Playspace Upgrade Merrylands
Council is seeking your feedback on the proposed upgrade of Leawarra Reserve Playspace. The proposed works include new footpaths, new play equipment for a range of ages and abilities, new plants and park furniture.
Submissions close: Monday 2 October 2023
---
For more information, visit: https://haveyoursay.cumberland.nsw.gov.au