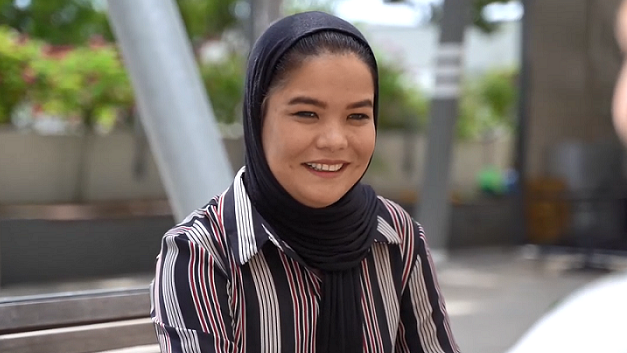 Muhadisa has done full circle in the youth space, being a client for youth service programs and now working with youth as a Multicultural Worker. She's had a range of experiences with different voluntary programs, initiatives and forums with organisations like Anglicare, TAFE NSW, Community Migrant Resource Centre and more.
Youth Support and Services
Discover a range of reputable organisations that can help with many aspects of life - both in Sydney and within the Cumberland City area.
Auburn Diversity Services Inc. (ADSi)
ADSI is a community based, non-profit organisation that promotes multiculturalism, access, equity and social justice. It is committed for developing strategies which address the needs of all Australians, especially special needs groups such as youth, refugees, women, children, families, the elderly, the unemployed, the homeless and people with a disability.
Address: 17 Macquarie Road, Auburn, NSW 2144
Phone: 02 8737 5500
Visit: www.adsi.org.au
Auburn Youth Centre (AYC)
AYC s is a not for profit community organisation that provides free support, activities and programs for young people and their families, including:
Adolescent and family counselling
Information, referral and advocacy
Music and sporting activities
School holidays and after school activities
Youth Mentoring
Vocational Training, Education support & assistance to find work
Assistance with fines
Café and affordable meals
Address: Wyatt Park, Church Street, Lidcombe
Phone: 02 9646 2122
Counselling Line: 02 9749 2321
Visit: www.ayc.org.au
Facebook: https://facebook.com/AuburnYouthCentre/
Barnados Program
The Barnardos Youth and Family support program provides support to at-risk and vulnerable young people, aged 12 to 18 years and their families.
The service works with families to identify needs and strengths of the family and provides tailored support to the young person. The support is reviewed every three months and is designed to provide intervention to young people and their family with the aim of removing barriers and challenges confronting youth. Challenges youth may face include: disengagement from education, social isolation, lack of social support, family difficulties, family violence, drug and alcohol abuse, sexual assault, mental illness, intellectual and physical disability.
This service provides:
Home visiting
Practical Assistance
Advice and information
Mentoring
School support
Group Work
Coordination of specialist assessments and referrals
Address: 18 – 24 Kerr Parade, AUBURN 2144
Phone: 02 8752 0300
Visit: www.barnardos.org.au/
Community Migrant Resource Centre (CMRC)
This is a not for profit community based organisation that promotes a fair, equal and inclusive society where individuals are valued, contributing and self-sufficient members of Australian Society.
CMRC helps to develop and provide a range of services for newly arrived migrants, refugees and humanitarian causes. Services include:
Settlement advice, information and referrals
Community development activities
Information and training sessions
Working closely with local and regional service providers - both government and non-government
Networking with local and regional services
Use of centre facilities
Bilingual workers for easier conversations
Address: 1 Horwood Place, Parramatta NSW 2150
Phone: 02 9687 9901
Hours: Monday to Friday, 9am to 5pm
Visit: www.cmrc.com.au/
CREATE Foundation
The CREATE Foundation is the national consumer body representing the voices of children and young people with an out-of-home care experience. For young people aged 15 to 24 years.
CREATE Programs include:
Out of Home Care Sector Advocacy and Policy Development
clubCREATE
Speak Up (SUP)
The CREATE Your Future (CYF)
Youth Advisory Groups
Address: 12 Union Street, Parramatta, NSW 2150
Phone: 02 9267 0977 or 0413 346 325
Visit: https://create.org.au/
Email: nsw@create.org.au
Gambling Support
Gamble Awareness NSW
For free and confidential support call GambleAware NSW 24 hours a day, 7 days a week
Phone: 1800 858 858.
Gamblers Anonymous, Fairfield
Phone: 9727 5519
Multicultural Problem Gambling Service NSW
Phone: 9912 3850
Lifeline
Lifeline is a national charity providing all Australians experiencing a personal crisis with access to 24 hour crisis support and suicide prevention services. During these uncertain times, it can help to have someone to turn to and talk through your concerns without fear of judgement. Lifeline will offer you connection, compassion and hope.
Phone: 13 11 14
Online Chat service: Crisis support chat
Visit: www.lifeline.org.au
Soul Gen
Soul Gen offers a diverse range of creative community and healing arts to individuals, groups and organisations for connection, empowerment, wellness and social impact.
Address: 4 Buchanan Street, Sydney, Australia
Phone: 0400 354 939
Facebook: Soul Gen
TAFE NSW
TAFE NSW offers hundreds of courses with a wide range of study options - from online courses to diplomas and degrees, training and fulltime education.
Phone: 131 601
Visit: www.tafensw.edu.au
Thrive Refugee Enterprise
Thrive will helps refugees and asylum seekers to achieve their dreams in developing a business. Thrive provides small business loans and support that enables immigrants to start and grow successful businesses and become financially independent, while actively contributing to Australia's economy and community life.
Address: Level 2, 75 George Street, Parramatta, NSW 2150
Phone: 02 9797 8378
Email: info@tre.org.au
Uniting
Uniting provides several counselling and mediation services including:
Youth and Family Counselling Program - a free confidential counselling service for young people from 11 to 18 years old and their families, where our professional and experienced family therapists work with clients on any issues they may be experiencing. We offer individual and family counselling as well as workshops for young people about emotional wellbeing and healthy relationships.
Uniting Keeping Contact Program - aims to support and strengthen safe, respectful relationships between parents and their children following separation. We work with parents who are having difficulty making their Family Court Orders and parenting arrangements work effectively for their children. Clients have the opportunity to express their concerns, address any differences and focus on moving towards workable parenting arrangements that are safe, respectful and manageable. Clients are generally ordered to this program through the Family Court.
Uniting The Anchor Program - a free and innovative program which aims to lower distress for children and young people following separation and divorce. The program also supports children and young people around building resilience and managing difficult emotions and allows children's voices to be heard in dispute resolution and the development of parenting plans. Families are generally ordered to this program through the Family Court and can be referred by other services too.
Uniting Counselling for Individuals, Couples and Families - can help to prevent problems before they become too serious and reduce and resolve conflict in relationships. Counselling can help individuals, couples and families to enhance their quality of life by improving and strengthening relationships.
Uniting Family Dispute Resolution (FDR) - provides support to clients about important decisions made during separation and divorce. Practitioners can assist clients to reach agreements around parenting arrangements, property settlement, finances or division of assets.
Uniting counsellors and Family Dispute Resolution practitioners are highly experienced professionals with qualifications in law, psychology or social work and are also accredited through the Family Law Act. We are experienced at supporting families that have experienced domestic and family violence, high levels of ongoing conflict and mental health issues. We can be flexible with providing counselling services in our centre, online or by phone. Your privacy matters to us and personal information is protected unless required by law.
Hours: Monday to Friday, 9.00am to 5pm
Address: 146 Marsden Street, Parramatta
Phone: 02 8830 0700
Visit: Uniting.org
Western Sydney University (WSU)
Western Sydney University offers a range of study options within the arts and humanities, social sciences, cultural studies, computing, and entrepreneurial business and management.
If you're thinking about university study, WSU offers an outstanding range of undergraduate, postgraduate and research options across 10 campuses in Greater Western Sydney.
Phone: 1300 897 669
Visit: www.westernsydney.edu.au
Woodville Alliance
The Woodville Alliance can provide you with help from youth workers for a wide range of issues, including:
Mental wellbeing
Healthy digital habits
Alcohol and other drug services
Relationships
Education, employment and training services
Social Issues
School and work concerns supporting you there
Bullying
Address: 44-46 Mandarin Street, Fairfield East NSW 2165
Phone: 02 9722 5200
Email: info@woodville.org.au
Visit: www.woodville.org.au