Message from Mayor Lake
---
Commonwealth Bank of Australia Branch Closures
In recent times, Council has been notified of various branch closures by Australia's largest bank, the Commonwealth Bank of Australia (CBA) within the Cumberland Local Government Area. These branches include Regents Park, Pendle Hill, Toongabbie and Guildford. Over half of the Cumberland population were born overseas, with many from non-English speaking backgrounds. Cumberland also shows a higher than average number of households that do not access the internet from their home. The closure of these branches will be particularly problematic for residents who rely on overthe-counter services. As a result, residents who are customers of the CBA will now need to travel to alternative branches to access their financial services. Council has complained to CBA and to the Australian Financial Complaints Authority seeking that the Guildford branch remains open to service the needs of our residents. Council has also written to the Federal Minister for Finance, seeking an inquiry into the effects of bank closures in metropolitan Australia.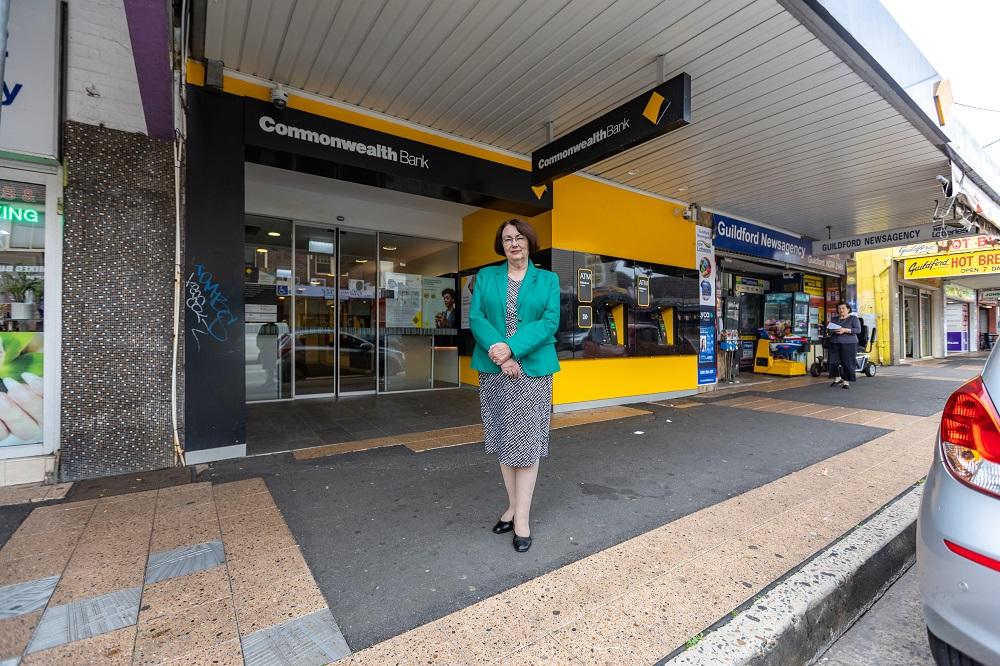 Active Fest
Last week, Council hosted its first Active Fest in partnership with Collective Leisure at Wyatt Park in Lidcombe. Active Fest is a community day for children and young people aged 5 to 18 years to come together and try out new sports and activities, make new friends and enjoy being outdoors. The event was a great way for children and young people to connect and have fun in a safe and supportive environment.
Ramadan Street Festival
Over the weekend, thousands of people flocked to Auburn for Council's annual Ramadan Street Festival. This festival is an important community event in Cumberland and it was lovely to embrace Ramadan's rich culture and traditions with the President of the Gallipoli Mosque, Sheikh Dr Abdurrahman Asaroglu, the Chairperson of Western Sydney Community Centre and Secretary of Bhanin Association Australia, Nazira Sowaid and Sheikh Azzam Mesto from the Rahma Mosque Guildford, MP for Auburn, Lynda Voltz and MP for Granville, Julia Finn along with Cumberland Councillors who also attended the event. There were over 20 vendors and restaurants in an authentic Ramadan outdoor dining experience. Ramadan is the name of the ninth month in the Islamic calendar and is observed by people of the Islamic faith worldwide as a month of fasting, prayer, reflection and community.
Funding for this project has been provided by the NSW Government – Multicultural NSW Grant under the 2023-2024 Stronger Local Council Major Festival Grants Program.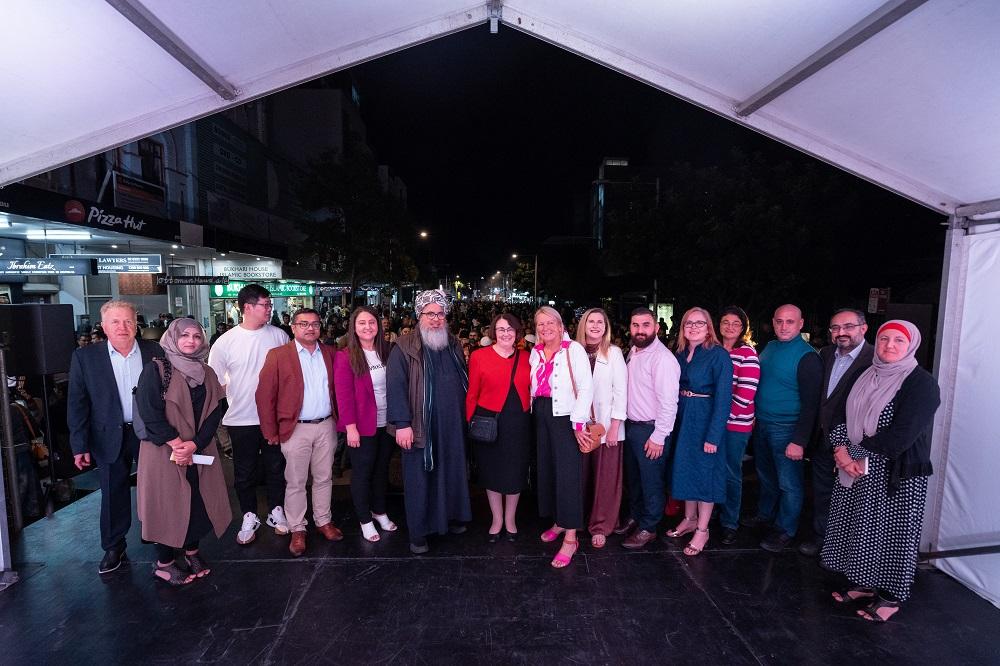 ANZAC Day Commemorations
ANZAC Day, 25 April, is one of Australia's most important national days. ANZAC Day marks the anniversary of the first campaign that led to major casualties for Australian and New Zealand forces during the First World War from 1914 – 1918. Over the past few weeks staff have prepared Council memorials, reserves and sites to prepare for this year's commemoration. ANZAC Day services will be held at various locations throughout the Cumberland local government area, including:
Merrylands RSL Club Dawn Service – Charles Mance Reserve, Newman Street, Merrylands (5am)
Lidcombe RSL Club Dawn Service – Remembrance Park, Joseph Street, Lidcombe (5am)
Granville RSL Club Dawn Service – Granville Memorial Park, Memorial Drive, Granville (6am)
Consortium of Tamil Associations NSW – Ringrose Park, Cnr Cumberland Highway and Smith Street, Wentworthville (8am)
ANZAC Day is an important day to honour our fallen soldiers who sacrificed their lives for our freedoms and our country. I encourage you to join me as we commemorate ANZAC Day at one of the services. Lest we forget
---
Mayor Lisa Lake
8757 9856 |Lisa.Lake@cumberland.nsw.gov.au
Your Rates at Work
---
Coleman Park
Coleman Park, Lidcombe is undergoing works on Field 1 to include new surfaces and the renewal of the cricket pitch slab. These works are due to be completed by the end of the month.
Peter Hislop Oval
Council has completed works at the Peter Hislop Oval in Auburn. These works include fresh coats of paint to the canteen and amenities building, upgrades to LED lighting around the building, the installation of an industrial range hood and plumbing works.
---
Let us know of any issues in your area by using the Snap Send Solve mobile app which can be found on Council's website: www.cumberland.nsw.gov.au/snapsendsolve
Have Your Say
---
General Community Use Plan of Management
Council has prepared a Plan of Management for General Community Use Land to support how community facilities are managed and developed into the future. Submissions close: Wednesday 10 May
---
For more information visit: https://haveyoursay.cumberland.nsw.gov.au
CHAMPS Exhibition
---
Granville Centre Art Gallery, 1 Memorial Drive, Granville
Thursday 2 March to Saturday 24 June – Free Entry
Wednesday to Friday, 11am to 4pm | Saturdays, 11am to 3pm
The CHAMPS exhibition is now open at the Granville Centre Art Gallery. Using Council's history with the 2000 Sydney Olympics as a starting point, CHAMPS brings together a group of artists that explore all facets of sport. The exhibition is on now and will close on Saturday 24 June 2023.
---
For more details on other local workshops, visit: www.cumberland.nsw.gov.au/champs-exhibition
Youth Week Events
---
Dance Fest
Thursday 20 April, 12noon to 4pm
Westmead Progress Hall, 43 Hassall Street, Westmead
Multi Sport including Arrowtag
Friday 21 April, 2pm to 5pm
Wyatt Park/Auburn Youth Centre, Church Street, Lidcombe
Book Exchange
Monday 24 April, 2pm to 5pm
Stockland Merrylands, 1 Pitt Street, Merrylands
Open Mic Night
Wednesday 26 April, 5pm to 6:30pm
Auburn Centre for Community, 44A Macquarie Road, Auburn
Connect, Participate and Celebrate - Major Event
Friday 28 April, 5pm to 9:30pm
The Granville Centre, 1 Memorial Drive, Granville
---
Bookings are essential. To book your place or for more information, visit: www.cumberland.nsw.gov.au/youth-week