Message from Mayor Lake
---
Kalaivizha 2023
I recently attended Kalaivizha, hosted by Wentworthville Tamil Study Centre at Bowman Hall in Blacktown. This vibrant cultural event saw members of the Tamil community taking part in many thought-provoking discussions and enjoying the range of colourful performances presented on the day. Kalaivizha is an annual celebration that showcases the rich cultural heritage and artistic talents of Tamil students. It also serves as a platform to foster unity, promote diversity, and embrace the spirit of inclusivity. Thank you to the Wentworthville Tamil Study Centre for inviting me to be part of this significant cultural tradition.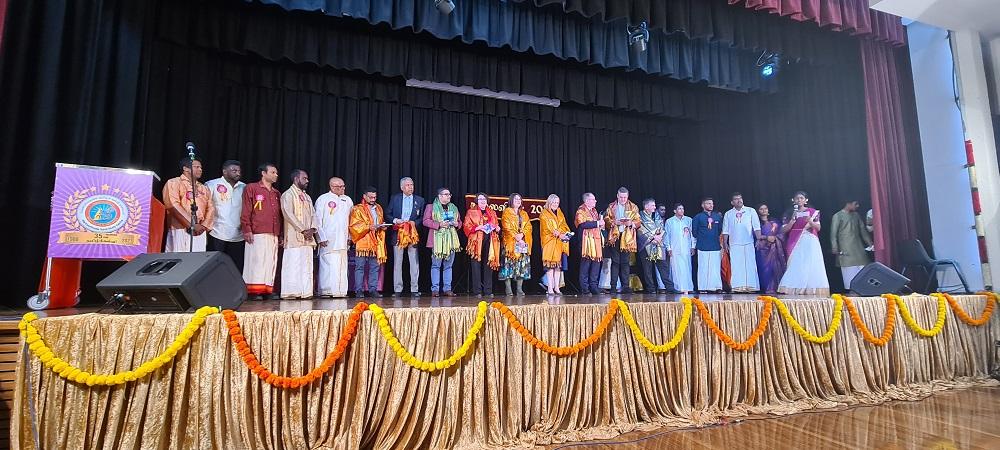 Australia Nepal Public Link Inc World Suicide Prevention Day Last week, I attended the Australia Nepal Public Link Inc World Suicide Prevention Day event in Merrylands. The event saw many groups come together, including Nepali students at Western Sydney University to identify the barriers around reaching out for support for suicide and mental health-related issues.
According to the Australian Bureau of Statistics, three quarters of Australians with mental health issues are under the age of 25. This year, Council hosted the Youth Mental Health Summit which included students from Greystanes High School to help establish a Youth Mental Health Action Plan with state and federal agencies and local service providers. Council's Community Grants Program also focuses on mental health initiatives in Cumberland, particularly for young people. If you, or someone you know is experiencing crisis and is in need of help, please contact Lifeline on 13 11 14 or visit www.lifeline.org.au
HSC Quiet Study Space Trial
The HSC is coming up and there are many young students in Cumberland preparing for their final Year 12 exams. To help ease the pressures and assist students with getting the most out of their study time, we're opening three new quiet study spaces at Berala, Wentworthville and Allan G Ezzy Community Centres, every Friday starting from 22 September to 20 October. There will also be extended operating hours at Auburn, Granville and Merrylands libraries, exclusively for HSC students. These spaces are a great way for students to get in some extra study time without any distractions. For more information visit www.cumberland.nsw.gov.au/event/hsc-quiet-study-space
---
Mayor Lisa Lake
8757 9856 | Lisa.Lake@cumberland.nsw.gov.au
Your Rates at Work
---
Grandin Park
Council recently completed upgrades to Grandin Park in Lidcombe which features new play equipment, improved soft fall surfaces, new and refurbished seats and new garden beds and trees. The additional trees will bring natural shade to the park in the future.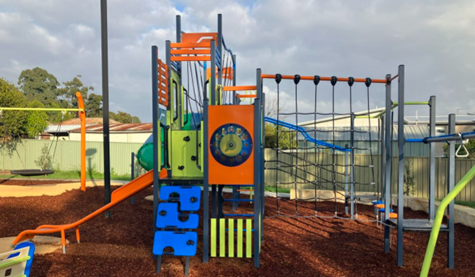 ---
Let us know of any issues in your area by using the Snap Send Solve mobile app which can be found on Council's website: www.cumberland.nsw.gov.au/snapsendsolve
Have Your Say
---
Local Shops Study
We know the community values our local shops and Council wants to hear from you! The draft Cumberland Local Shops Study explores how we can understand, protect and enhance our local shops to meet the needs of the community now and in the future. Join us at one of the public drop-in sessions in Wentworthville, Greystanes, Granville, Guildford or Berala in October.
Submit your feedback before: Tuesday 31 October 2023
---
2-10 Victoria Street East, Lidcombe
Council is seeking your feedback on a planning proposal to reclassify Council land at 2-10 Victoria Street East, Lidcombe. The planning proposal request seeks to amend the Cumberland Local Environmental Plan 2021 (Cumberland LEP 2021) to reclassify Lot 1 DP 1161392 from 'community' land to 'operational' land. A public hearing for this proposal will take place after the exhibition period.
Submissions close: Thursday 5 October 2023
---
For more information, visit: https://haveyoursay.cumberland.nsw.gov.au
Active Ageing Week
---
To celebrate Active Ageing Week from 2-8 October, we are holding FREE cooking sessions, yoga classes and arts and crafts for seniors in Cumberland City. The activities are open to local seniors aged 60 years and over, local Aboriginal and Torres Strait Islander seniors aged 50 years and over and people with disability aged 18 years and over and their carers to explore the benefits of active living.
Bookings close 3 days prior to each event or once sold out
---
Spots are limited so book your place now at: www.cumberland.nsw.gov.au/active-ageing-week
Let's Dance Merrylands
---
Join us on Thursday 21 September from 5pm and help support local dance schools burn up the dancefloor at the new Merrylands Civic Square.
Enjoy a variety of performances, food stalls, face painting and games! Entry is FREE.