Message from Mayor Lake
---
2023 Mayoral Election
I am honoured to be commencing my second term as Mayor of Cumberland Council. Thank you to my fellow Councillors for putting their trust and confidence in me to continue as Mayor. Last week, an election was held in which all Councillors voted for the next Mayor and Deputy Mayor of Cumberland Council. I am happy to announce that Clr Ola Hamed will be leading alongside me in the Deputy Mayor's role and I look forward to us working together to make Cumberland the best place to be. Together, Clr Hamed and I will hold these positions until the next Council elections in September 2024. We both look forward to continuing to serve the best interests of our community. Thank you to outgoing Deputy Mayor, Clr Suman Saha for his leadership and dedication to the role in the past 12 months.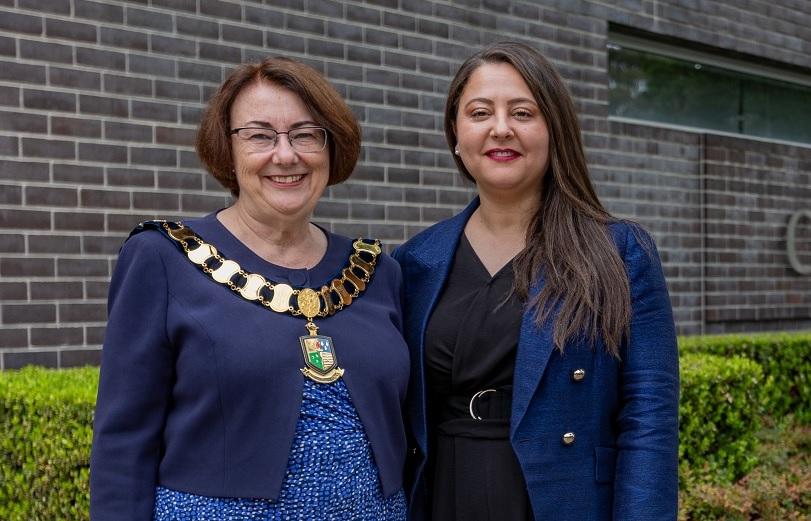 Centrelink Payment Increases
It was recently announced that many Centrelink payments, including the Age Pension, Jobseeker, Austudy, Youth Allowance, Parenting Payment, Disability Support Pension and more, would receive a rate increase as part of the $14.6 billion cost-of-living package handed down by the Labor government during this year's Federal Budget. The Jobseeker payment will now receive an extra $56.10 per fortnight, those on a single Parenting Payment will receive a $20.30 increase ($54.80 increase for partners), with Austudy payments increasing by $40 per fortnight and Age Pension, Disability Support Pension and Carer Payment increasing by $32.70 for singles and $49.40 for couples.
To view all the increased payments, or for more information, visit www.dss.gov.au
Holroyd Gardens Green Carpark Opening
Council is revolutionising urban parking with the opening of a green prototype carpark at Holroyd Gardens in Merrylands. It aims to transform the asphalt carpark into cool, cost-efficient and sustainable car spaces. The urban design includes a trellis system across 415 square metres of the western and southern sides of the carpark. These fast-growing vines will take around 12 months to grow and will provide shade for 31 car spaces. Council, in partnership with Western Sydney University, co-funded this project through the NSW Government's Greening Our City grant and it will help reduce surface temperatures, improve air quality and support birds and wildlife. The carpark is now open for residents and park visitors to use.
For more information about this project, visit www.cumberland.nsw.gov.au/cool-carpark-project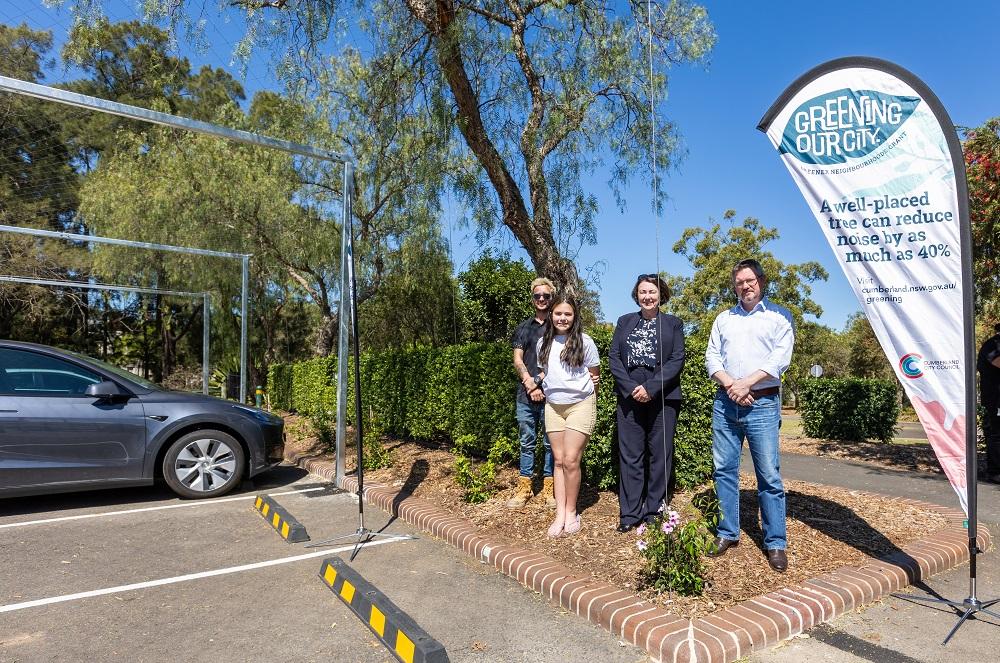 Raksha Bandhan Festival
Lastly, I recently attended the Raksha Bandhan Festival, held at the Sri Mandir Temple in Auburn. Hosted by the Hindu Organisations, Temples and Associations Forum (HOTA), Raksha Bandhan is a traditional Hindu annual ceremony, where sisters of all ages tie a talisman or amulet called the "rakhi" around the wrists of their brothers in gratitude for protecting them, receive a gift in return and traditionally entrust the brothers with a share of the responsibility of their potential care. Thank you to the HOTA for inviting me to witness this celebration.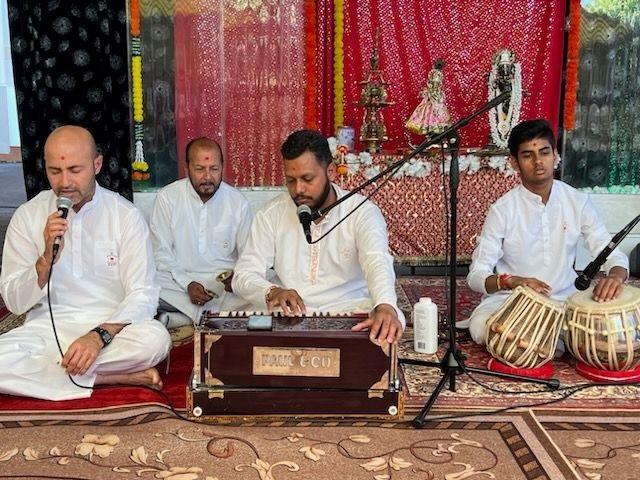 The Voice Referendum Early Voting Centres
---
Referendum voting day will be Saturday 14 October 2023.
If you can't get to a polling place on polling day you can vote at an early voting centre in Australia. Early voting will begin on Tuesday 3 October in the following locations:
Berala Community Centre 98-104 Woodburn Road, Berala
73-77 Ware Street, Fairfield
The Octagon 110 George Street (Pods G & H), Parramatta
Greenway Plaza 54/1183-1187 The Horsley Drive, Wetherill Park
---
For more information about operating hours or to find your nearest polling place visit: www.aec.gov.au/referendums/voting.htm#start
Your Rates at Work
---
Apex Park fence, Greystanes
Council has recently installed new perimeter fencing around Apex Park in Greystanes. A new concrete pathway was also laid at the park, giving the Open Space team better access to the area for ongoing maintenance.
---
Let us know of any issues in your area by using the Snap Send Solve mobile app which can be found on Council's website: www.cumberland.nsw.gov.au/snapsendsolve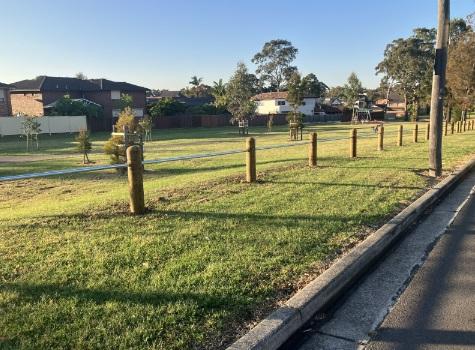 Have Your Say
---
Cumberland Business Assist Program
Council is seeking community feedback on a new program to help our local businesses in Regents Park thrive and make the community more attractive and welcoming. A drop-in session will also take place on Thursday 5 October from 11am to 1pm at Regents Park Library, 1 Amy Street, Regents Park.
Submit your feedback before: Tuesday 10 October 2023
---
For more information, visit: https://haveyoursay.cumberland.nsw.gov.au
Wentworthville Community Garden Open Day
---
Be sure to bring your shopping bags to browse, buy and eat from a range of market stalls.
Saturday 14 October, 9:30am to 2pm
Wentworthville Community Garden
73 Fullagar Road, Wentworthville - located behind the tennis courts, access pathway next to the canal
---
For more information, please visit: www.cumberland.nsw.gov.au/garden-open-day