Message from Mayor Lake
---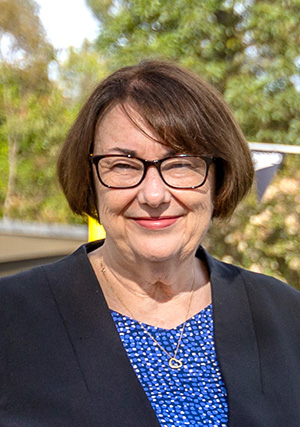 Cumberland Connect
To wrap up Small Business Month, Council and the Greater Cumberland Chamber of Commerce recently hosted Cumberland Connect. The event featured key note speakers including Sophie Cotsis MP, the Shadow Minister for Industrial Relations, Helen Nezeritis from the NSW Small Business Commissioner and Mickey Chung, the Development Manager, Amazon Australia. Council values these events as it gives local small businesses the opportunity to learn new skills and help them in navigating their road ahead. This support contributes to helping our local employment and creating a thriving and stimulated economy. Cumberland Council and the Greater Cumberland Chamber of Commerce have been partnering on business related functions, events and training since their inception in 2013. Both of our organisations understand the changing needs of our population and our unique businesses in Cumberland.
Christmas Trees In Cumberland
It's beginning to look a lot like Christmas in Cumberland! Our Christmas trees and street decorations are now donning our main town centres. So if you're walking by please do stop by and take a photo with our local displays. Alternatively, you can also head down to the Granville Centre for an interactive experience with our light-up Christmas photo frame.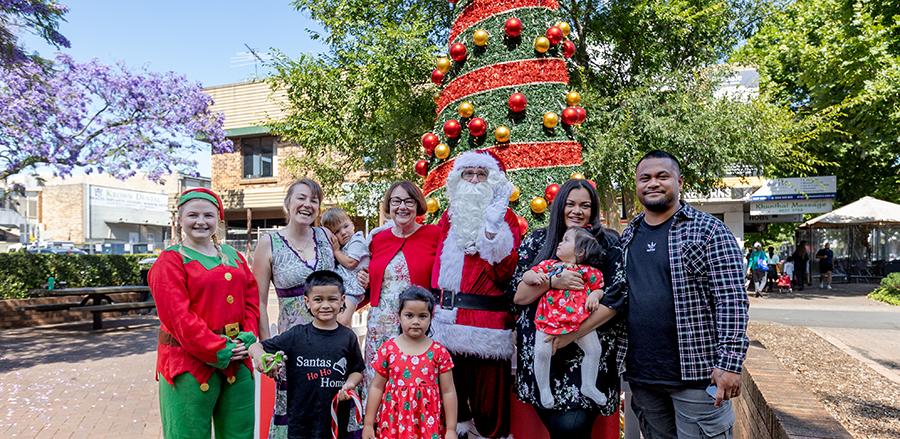 Gurkha Nepalese Community Football Competition
I recently attended the 23rd Annual Gurkha Nepalese Community (GNC) Football Competition at Norford Park. The event marked the finals of the 2021/2022 season which saw many games set back due to the pandemic and unfortunate weather. Congratulations to Beni Football Club for winning the final match of the day and to all the exceptional athletes who played their best.
Final 2022 Citizenship Ceremonies
Council has now held our final citizenship ceremony for the year. Throughout this year Council has hosted monthly ceremonies and seen hundreds of residents becoming new citizens. I am very proud to have been able to welcome so many wonderful people from all over the world into our community. Congratulations to all our recent new Australian citizens. I am very much looking forward to welcoming more citizens in the new year with our next big ceremony to be held on Australia Day, Thursday 26 January 2023.
Mayor Lisa Lake
8757 9856 | Lisa.Lake@cumberland.nsw.gov.au
Your Rates at Work
---
Council crews have successfully:
Repaired 184 potholes
Swept 778 km of roads
Cleaned 46 stormwater pits
Council has also renewed footpaths at:
Tulip Street, Greystanes – 430 metres
Norman Street, Auburn – 180 metres
Abbott Street, Merrylands – 190 metres
Let us know of any issues in your area by using the Snap Send Solve mobile app which can be found on Council's website: www.cumberland.nsw.gov.au/snapsendsolve
International Day of People with Disability
---
To celebrate International Day of People with Disability (IDPWD) we're hosting a Festival of Ability on Friday, 2 December at The Granville Centre from 9:30am and a Celebration Disco on Saturday, 3 December at the Holroyd Function Centre from 1:30pm.
The events will feature a variety of modified and inclusive activities suitably adapted to encourage participation and highlight ability.
For more details, or to book your place, visit: www.cumberland.nsw.gov.au/celebration-events
Christmas in the Gardens
---
Saturday, 10 December 2022 from 5pm to 9pm.
Cumberland City Council is bringing Christmas cheer to the Auburn Botanic Gardens!
The gardens will be decked out with a program full of festivities:
Meet Santa and his little elves at Santa's Workshop
Sing along to your favourite Christmas carols at the North Pole Party
Get creative and decorate treats at the Gingerbread Corner
Take a stroll down Candy Cane Lane
Browse through the range of food and beverage stores.
For more information visit: www.cumberland.nsw.gov.au/christmas-gardens
Stallholder Expression of Interest
Australia Day 2023
---
Australia Day celebrations return to Holroyd Gardens in Merrylands on Thursday, 26 January 2023 from 6pm to 9pm and Council is seeking food vendors, market stalls and stallholders to participate in this event.
Apply before Friday 9 December: www.cumberland.nsw.gov.au/AustraliaDay