Message from Mayor Lake
---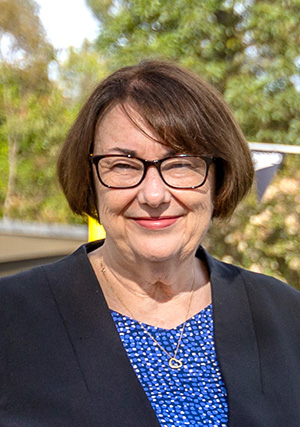 National Recycling Week
It's National Recycling Week and Council is hosting community engagement stalls and events to encourage residents to reduce their waste and recycle correctly. This week our staff hosted a community engagement stall in Auburn to promote Council's waste and recycling services and a Kid's Clothing and Toy Swap. Residents were able to bring in their child's unwanted unused items and exchange them. Council staff will also be hosting a community engagement stall at Greystanes Shopping Centre, Thursday 10 November. If you'd like to find out more about how you can recycle visit www.cumberland.nsw.gov.au/recycling-week
Asbestos Awareness Month
To mark National Asbestos Awareness Month this November, Council is providing free services to the community to increase awareness of the dangers of Asbestos. We will be hosting a free online asbestos information session and residents can book in home asbestos inspections throughout the month. Asbestos collection services are also available to those who need it. For more information visit www.cumberland.nsw.gov.au/asbestos-awareness-month
Guilfoyle Park
Cumberland Council has officially unveiled upgrades to Guilfoyle Park located in Regents Park with an official ribbon cutting ceremony. Council allocated $400,000 in funding to complete the works which included a renewal of the playground, installation of the BBQ shelter and seating, landscape works and renewal of pathways along the western boundary. The revamp has now improved access to Guilfoyle Park as well as helping improve social inclusion to suit to the growing needs of the Regents Park community.

Remembrance Day
Remembrance Day, on 11 November is an important day for us to take a moment to honour and acknowledge the efforts of servicemen and women who fought so bravely for our country. This Friday I will be joining the Merrylands RSL Sub-Branch's public service being held at the Merrylands Memorial Park in Treves Street at 10am.
Diwali Festival Wrap
Lastly, thank you to everyone who attended our vibrant Diwali celebrations that took over the streets of Wentworthville recently. It was a great evening celebrated by thousands of community members and visitors including the Consul General of India in Sydney, Manish Gupta. It was also great to see so many community members come out to participate in such a significant cultural event.

Your Rates at Work
---
Over the last week Council has completed the following:
152 potholes have been repaired
781km of roads have been swept
13 stormwater pits have been cleaned
---
Heavy patching works have been completed at the following locations:
Gilba Road, Girraween at Girraween High School crossing
5 Provincial Street, Auburn
Hall Street, near Percy Street, Lidcombe
19-25 Albert Street, Guildford
Mons Street, Lidcombe
85 Orange Street, Greystanes
Mountford Avenue and Railway Terrace, Guildford (pictured)
Albert Street, Berala
80 John Street, Lidcombe
---
Let us know of any issues in your area by using the Snap Send Solve mobile app which can be found on Council's website: www.cumberland.nsw.gov.au/snapsendsolve
Have Your Say
---
The Future of Westmead South
Council is planning for the future of Westmead South and we want to hear from you!
Following the preparation of the Westmead Place Strategy by the NSW Government, we are undertaking planning work to shape the growth of Westmead South over the next 20 years. A concept land use plan has been developed with a focus on sustainable growth and development, a range of housing close to jobs and public transport, and opportunities to preserve the local character in the area.
Council will be setting up various face to face sessions throughout Westmead South and we encourage you to come and talk to Council staff about the future of Westmead South.
For more information, details of the pop-up stalls and to provide feedback, visit: https://haveyoursay.cumberland.nsw.gov.au/westmead-south
Dolly Parton Imagination Library
---
Registrations for the Dolly Parton Imagination Library are closing soon. It's your last chance to register your baby born in 2022 into the FREE monthly book program. Closing date: 31 December 2022.
Register today: www.cumberland.nsw.gov.au/imagination-library