Message from Mayor Lake
---
2023 Australian Council of Local Government Forum
Recently, I joined Council's Executive Team and fellow Councillors at the Australian Local Government Association (ALGA) National General Assembly Conference in Canberra. As part of the conference, we also attended the Australian Council of Local Government Forum which brought together some of the nation's leaders including the Prime Minister, Anthony Albanese, Ministers, Mayors and leaders from across Australia. The forum highlighted the Federal Government's refreshed approach to community grant infrastructure programs including the Thriving Suburbs programs. It also discussed the challenges of housing and the role that councils play in driving local solutions to address the housing crisis, and acknowledged councils as leaders in the renewable energy sector with the government pledging $100 million in Community Energy Upgrades to help councils fund energy efficiency projects.
To find out more information visit www.pm.gov.au/media/bringing-back-local-government-table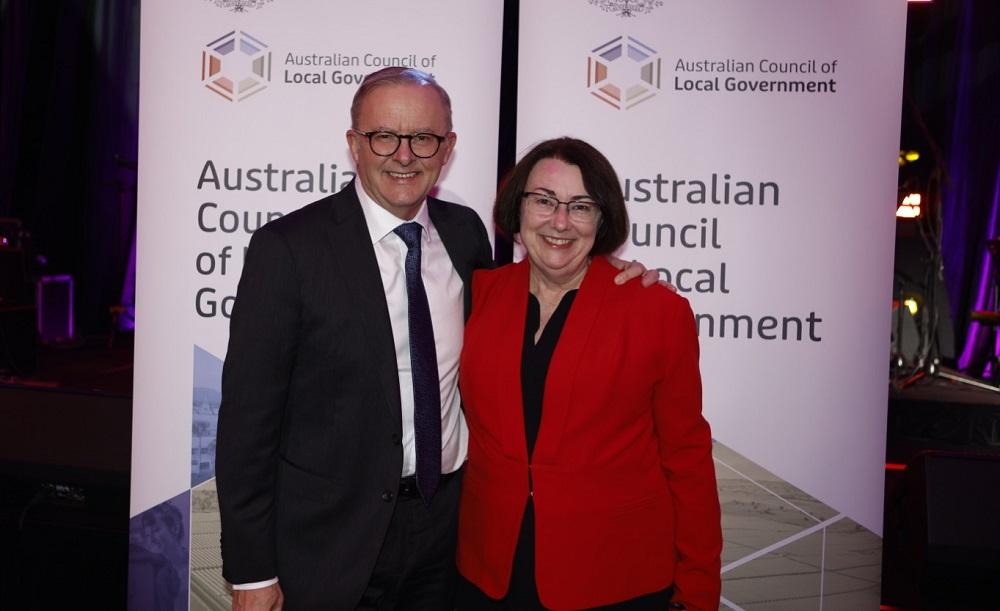 2023/2024 Operational Plan and Fees and Charges
I would like to thank the residents who recently provided feedback on Council's draft Operational Plan for 2023/24 and draft Fees and Charges for 2023/24. The draft documents were both adopted by Council at last week's Council Meeting and outline the projects and services that Council will be embarking on during this period, and how it plans to fund them. The plan's key strategies are designed to meet the needs of our rapidly growing population and will deliver on our commitment to provide our community with a high level of service standards. Our residents can expect to see increased investment in our infrastructure with a major capital works program, and improvements to our community services, facilities and open spaces.
Safer Cities: Her Way Program
Council is putting the safety of women and girls first with plans to revamp infrastructure and amenities in public spaces under the Safer Cities: Her Way Program. Council has hosted a series of community engagement sessions to understand where women and girls feel unsafe to co-design interventions in public spaces and transport hubs across Cumberland. As part of the State Government's $30 million Safer Cities Program over the next two years, $1 million has been allocated to trial place-based approaches to improve the perception of safety for women and girls. To find out more information about the program, visit: https://haveyoursay.cumberland.nsw.gov.au/her-way-cumberland
Tommy Raudonikis
Council recently unveiled a plaque in honour of an Australian rugby league legend, footballer and coach Tommy Raudonikis OAM at Lidcombe Oval, in conjunction with the Western Suburbs Magpies Rugby League Football Club. The plaque complements the Tommy Raudonikis OAM Grandstand which opened in 2022, in memory of his dedication and commitment to football and contribution to the Lidcombe community.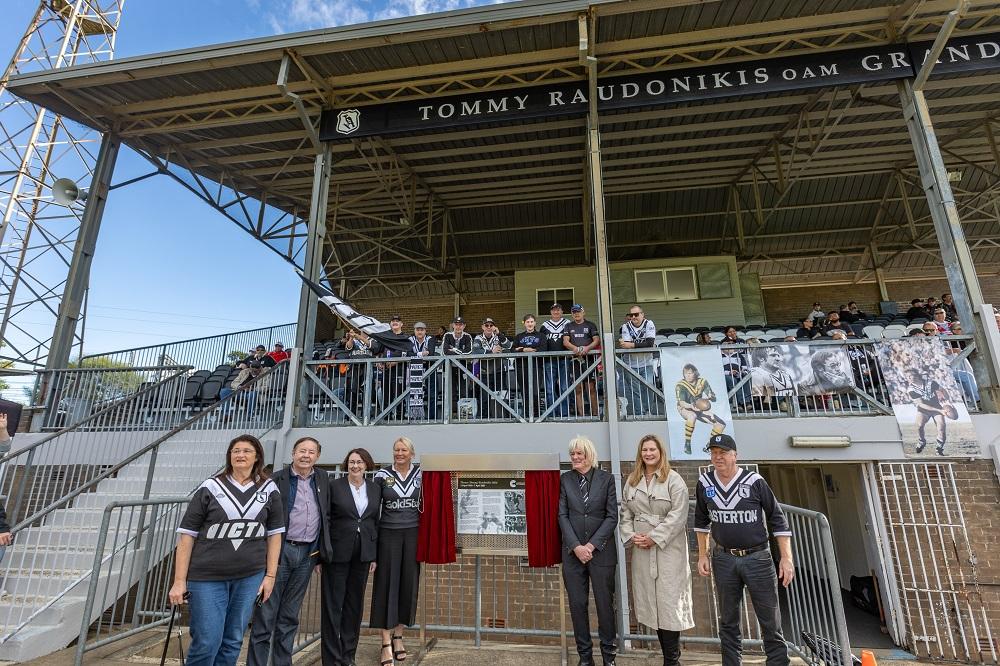 Your Rates at Work
---
Roundabout Projects
Council has recently constructed new roundabouts in Cumberland. This includes roundabouts located at Holdsworth Street and Price Street in Merrylands and Nicholas Street and Ostend Street in Lidcombe. Crews are currently working on completing the construction of a new roundabout at Old Prospect Road and Beresford Road in Greystanes. These roundabouts have been installed to help minimise accidents, prevent speeding and increase road safety.
Calling all young Masterchefs!
---
Council is seeking recipes and culinary creativity from the community to help create a healthy and nutritious cookbook! This cookbook is designed to encourage healthy eating habits for young people and their families.
Submissions are open to young people aged 12 - 25 years, who work, study, live or visit the Cumberland Local Government Area.
---
To find out more information, visit: www.cumberland.nsw.gov.au/recipe-book-expressions
Win a NAIDOC Week Hoodie
---
To celebrate NAIDOC Week, Council has 70 awesome hoodies up for grabs. Simply fill out the survey on our website to go into the draw to win.
Find more NAIDOC events on our website.
Submissions close: 5pm, Sunday 2 July
Plastic Free July Interactive Stall
---
Cumberland City Council is partnering with Ocean Action Pod to host activities and an interactive display to celebrate Plastic Free July. Visit us for fun and interactive games and activities to inspire children and adults to reduce single-use plastic waste.
Tuesday 4 July, 9am to 3pm
Stockland Merrylands Shopping Centre, Level 1
(outside Commonwealth Bank)
---
To find out more information, visit: www.cumberland.nsw.gov.au/plastic-free