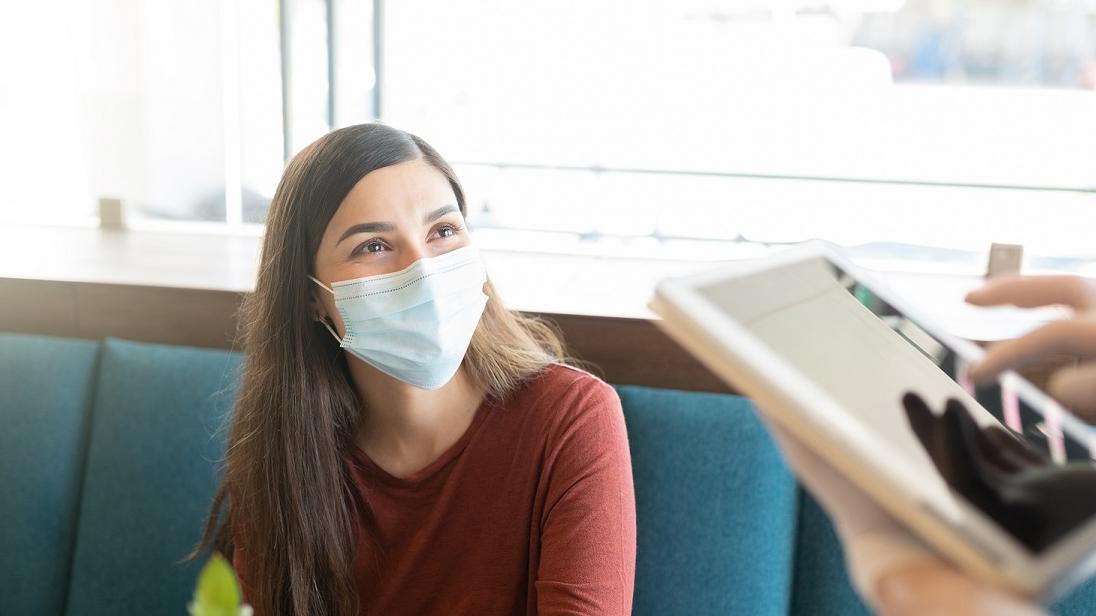 COVID-19 information and updates - 3 August 2021
Public health orders to stay at home have been extended until 28 August. It's critical we follow these rules so we can help rein in this outbreak. Only "authorised workers" can attend work.
Starting Friday night (30 July), if you live in Cumberland (or any of the 8 local government areas) there are new rules in addition to the existing public health orders. This includes:
Exercise, outdoor recreation and singles bubble visits must be done within 5kms of the person's home;
Individuals cannot travel more than 5kms from home for shopping, unless the goods or services are not readily available in that area; and
Masks must be worn at all times outside the home regardless of proximity to others.
Also:
New powers have been granted to the NSW Police Commissioner to shut down businesses, construction sites and public premises where there is a risk to public health; and
The penalty for not wearing a mask where required will be increased from $200 to $500.
More details on rules specifically impacting our area have been listed on the NSW Health website.
We're offering support to NSW Health in their efforts to roll out vaccinations, including the use of our facilities and venues for vaccination hubs.
We have our business continuity plans in place for our essential services, including for waste and recycling, child care, street cleaning, maintenance and providing meals on wheels for vulnerable people.
You can reach our customer service team during business hours via phone, email or web chat, however, there could be some delays. We're keeping our community and staff as safe as possible by minimising the movement of people throughout our area – as such, some services will not operate to their normal scale.
We understand this is a challenging time for our residents and businesses. We're here to serve our community and will do everything we can to support NSW Health to get us through this.
We'll update this web page and our social media channels regularly. Thanks for your cooperation and patience.
See more details on the NSW Health website
Customer Service
Our customer service staff are available via phone, email and online through website forms and webchat. There could be some delays in responding to you so please be patience. Our face-to-face customer service centres are closed.
Child care
Our child care centres and out of school hours (OOSH) care are operating as normal.
Community Centres and Halls (Venues and facilities for hire)
All of our community spaces are closed. If you have a booking, we will be in touch about rescheduling or offering a full refund.
Construction sites
Our construction sites have paused, however, we've made them safe and secure and will be doing basic maintenance and checks to ensure they stay that way.
Services for seniors and Meals on Wheels
All face-to-face services for seniors, including over 55s will be suspended. Shopping and meals will be delivered to homes and wellness check-ins will be made via telephone.
Libraries
Our library branches are currently closed, but our online collection and databases are open 24/7. Our librarians are available via phone and email during our regular operating hours. All current items on loan and holds awaiting collection have been automatically extended until 13 September 2021. All after hours chutes are closed during this time.
Swimming Pools
Our pools are closed.
All swimming classes have been cancelled. Customers will be credited for any classes affected by the closure. Any customers on direct debit will not be charged for lessons between these dates. All memberships and visit passes have also been extended.
For any enquires call Guildford Swim Centre from 7am to 3pm, Monday to Friday on 02 8757 9050.
Golf courses
Our golf courses are open.
Parks and playgrounds
Our parks and playgrounds are available for recreation, but please don't gather in large groups.
Gardens closed
We've closed Auburn Botanic Gardens and parts of Central Gardens (Merrylands West) to keep our community safe. You can still walk through Central Gardens, but the animal enclosure and other enclosed spaces are closed. Central Gardens tennis courts remain open. All other parks and reserves are still available for exercise and lights are switched on from dusk until 9pm for evening exercise at select ovals – see list below.
Lights on for exercise
We're turning on the lights in parks and ovals from dusk until 9pm daily to allow extra time for exercise and fresh air. We've selected ovals to provide a mix across the local government area.
Coleman Park - field 3 only
Everly North
Girraween Park
Granville Park
Greystanes Sports Ground
Guilfoyle Park
Horlyck Reserve
King Park
Merrylands Park - Basketball Courts only
MJ Bennett Reserve
Mona Park - field 2 only
Phillips Park
Princes Park
Tom Uren Park
Note: During times of wet weather, lights may be switched off.
Outdoor gyms
You can use outdoor gyms in parks, but please follow social distancing and the public health orders. See the full list of our gyms
Tennis courts and skate parks
Our tennis courts and skate parks are open.
Community sport
Community sport is suspended. If your sporting team has a booking, we'll be in touch to reschedule.
Events and workshops
If you've registered for an event or workshop, you will receive a postponement email or other communication.
Justice of the Peace - JP Service
A JP Service will be available by appointment only at Merrylands Service Centre. This service is for emergency requirements. For details and bookings phone 02 8757 9000.
---
Business support, emergency help and resources
Additional support from the Mayor to local business and community during COVID-19
Outdoor dining and goods on display fees
We will waive all unpaid outdoor dining and goods on display application and licensing fees until 31 December 2021.
For details, please contact our customer service team on 02 8757 9000 or email council@cumberland@nsw.gov.au.
Rent deferral and relief arrangements
We will implement rent deferral and relief arrangements on a case by case basis for commercial lessees impacted by COVID-19 who operate out of a Council owned facility.
For details, please contact our Senior property and leasing transaction officer on 02 8757 9495 or email hope.lupeli@cumberland.nsw.gov.au
Venue and facility fees
For casual hire bookings of council sporting venues or facilities, we will refund any bookings that cannot go ahead due to the NSW Public Health Order.
For details, please contact our customer service team on 02 8757 9000 or email council@cumberland@nsw.gov.au.
Seek further support for business
The Mayor will also write to our local State Members of Parliament, seeking their strong support and advocacy for local businesses and the community during this difficult time. This includes advocating for grants and stimulus packages for local businesses.
Other information
For the latest updates or information visit health.gov.au and nsw.gov.au. You can also call the national COVID-19 vaccine helpline on 1800 020 080, 24 hours a day, 7 days a week.