Message from Mayor Lake
---
Refugee Swimming Awards
I recently had the pleasure of attending the Refugee Swimming Project Awards at the Auburn Ruth Everuss Aquatic Centre. The event celebrated the new skills of the West-African youth groups who stepped out of their comfort zones and took part in the 10-week Swimming Through Hoops – Refugee Youth Swimming Program. Since 2019, Women's Welfare Australia has been holding swimming lessons for refugee youth groups, providing them with the opportunity to learn the basics of swimming and water safety. Congratulations to all the award recipients who have completed this program.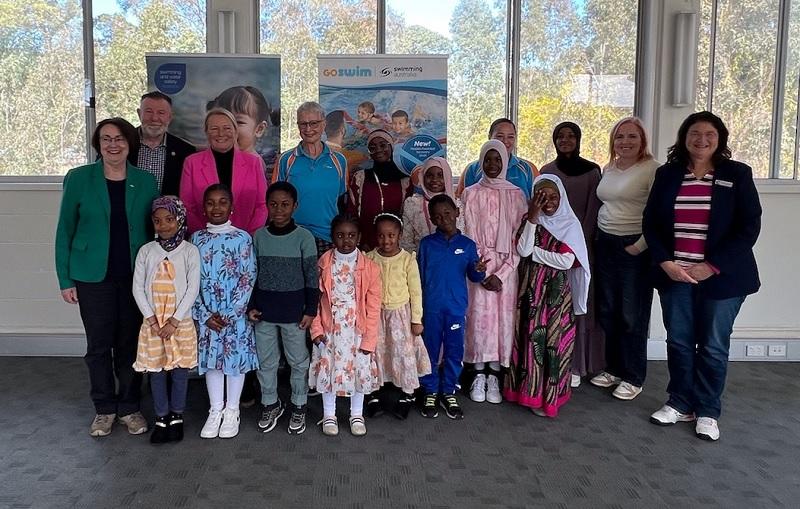 FIFA Women's World Cup
Over the past few weeks Australia has been revelling in Matildas mania, and to celebrate Council hosted live sites at both Granville Park and the new Merrylands Civic Square. Thank you to the 500 supporters who came out to cheer on the Matildas as we advanced to the semi-finals. These sites have been a great way to bring our community together and collectively celebrate an amazing effort by the Matildas. Although it may not have been the result we had hoped for, the Matildas team have been an inspiration and have made Australia proud. Their historic triumph has led to the federal government pledging $200 million for women's sport as part of the Play Our Way program, which is a win for women, girls and the next generation of Matildas. Congratulations to Spain who took home the FIFA World Cup.
Club Grants Presentation
The ClubGrants presentation was held recently at Merrylands RSL Club. Over $1.5 million helped fund 77 projects from various organisations across Cumberland including schools, health, community, youth and recreation organisations. Congratulations to everyone who was awarded funding. For more information about our ClubGrants program, visit www.cumberland.nsw.gov.au/cumberland-clubgrants
Sydney Cherry Blossom Festival
The Sydney Cherry Blossom Festival has wrapped up for 2023 and what a spectacular nine days it was. Thousands flocked to the gardens travelling from all parts of Australia to see the beautiful cherry blossom trees in full bloom at the Auburn Botanic Gardens. The festival was a hit with foodies as they enjoyed a great range of Japanese inspired food to delight the tastebuds while festivalgoers experienced an exciting program of performances. As part of the celebrations, the Consul-General of Japan, Mr Tokuda and Mrs Tokuda, joined me and fellow Councillors to celebrate the opening of the festival and enjoyed a tour of the gardens. A big thank you to everyone who came out to the gardens and supported the event.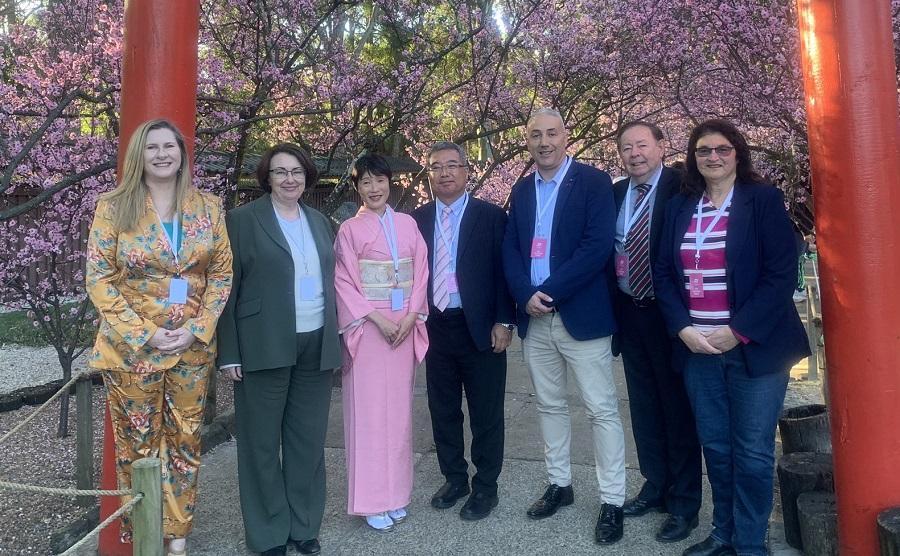 Your Rates at Work
---
Karabi Reserve
Council has recently completed upgrades to Karabi Reserve in Merrylands. As part of the upgrades a new multi-function playspace unit, balance beam and two spring rockers have been installed. New swings, seating areas, enclosed bins and garden beds have also been installed, with a new rubber softfall path that provides safe and easy access to the playground equipment.
---
Let us know of any issues in your area by using the Snap Send Solve mobile app which can be found on Council's website: www.cumberland.nsw.gov.au/snapsendsolve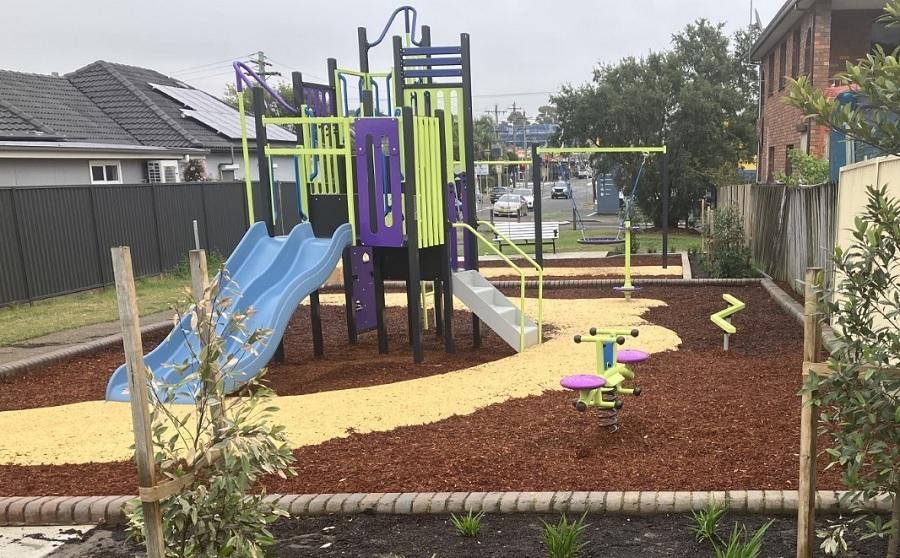 Native Plant Giveaway
---
Council is giving away over 1,000 native flowering plants to residents of Cumberland City to help add greenery to homes, more shade, habitats for our wildlife, more privacy and cleaner air. Register and collect up to two free plants per household, while stocks last! Terms and conditions apply.
Collection day:
Saturday 23 September, 9am to 3pm
Auburn Botanic Gardens
99 Chiswick Road, Auburn
---
Register now or find out more information, visit: www.cumberland.nsw.gov.au/freeplants
Local Citizen of the Year and Community Pride Awards
Australia Day 2024
---
If you know someone who has made an outstanding contribution to the community this year, we want to hear from you! Nominations for the Local Citizen of the Year and Community Pride Awards - Australia Day 2024 are now open. Fill in a nomination form before Friday 17 November 2023.
Award categories:
Local Young Citizen of the Year (up to 25 years)
Local Citizen of the Year (26 to 64 years)
Local Senior Citizen of the Year (65+ years)
Sportsperson of the Year
Environmental Person of the Year
Young Environmental Citizen of the Year
---
Register now or find out more information, visit: www.cumberland.nsw.gov.au/coty
Verge Garden Program
---
Put down roots in your community! Add colour and character to your street by creating your own Verge Garden.
---
Register now or find out more information, visit: www.cumberland.nsw.gov.au/verge-gardens