Message from Mayor Lake
---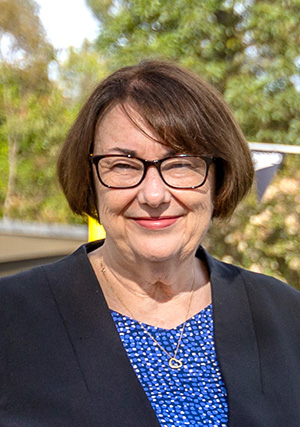 WHS Excellence Showcase
Cumberland Council was recently recognised at the 2022 Work Health and Safety Excellence Showcase as Champions in the Large Business category, for its proactive and innovative leadership in Work, Health, and Safety during the COVID-19 pandemic. Congratulations to Council's Work Health and Safety team and to all those that contributed to this great achievement.
2022 Western Sydney Women Award
Last month, one of our Cumberland Councillors, Dr Sabrin Farooqui was the winner of the 2022 Western Sydney Women "Leader of Change" Award. I'm proud to say that Sabrin has now been recognised for her significant contribution to women's development, domestic and family violence intervention, prevention and awareness, improving women's financial literacy and increasing migrant and refugee women's awareness of their human rights. Congratulations Sabrin!
21st Century Empowerment Project Annual Presentation
I recently attended the 21st Century Empowerment Project Annual Presentation for 2022, where high school students were commended on their completion of stages one and two of the program. As part of the program, students attended workshops which aimed to help them develop necessary skills and determine their options for a successful future. Well done and congratulations to all the students!
ClubGRANTS Scheme
The ClubGRANTS Scheme is one of Australia's largest community grants programs and is funded by our local clubs. These grants have been integral in supporting the Cumberland community with grants awarded to many local organisations. The Annual President's Cabaret Dinner was recently held at Merrylands RSL, where it was announced that both Merrylands RSL Club and Club Umina had donated $750,927 in ClubGRANTS funding which has supported 34 organisations. I am pleased that Council works closely with these clubs to give back to the community. For more information about the ClubGRANTS scheme visit www.clubgrants.com.au
Mayor Lisa Lake
8757 9856 | Lisa.Lake@cumberland.nsw.gov.au
Your Rates at Work
---
Within the last fortnight, Council crews successfully:
Repaired 123 potholes
Swept 1,384 kilometres of roads
Cleaned 6 stormwater pits
Council crews have also successfully completed footpath renewals at:
Elizabeth Street, Granville – 145 metres
Morris Street, Merrylands – 220 metres
Chetwynd Road, Guildford West – 60 metres
Wentworth Street, Auburn – 270 metres
Let us know of any issues in your area by using the Snap Send Solve mobile app which can be found on Council's website: www.cumberland.nsw.gov.au/snapsendsolve
Have Your Say
---
Lakewood Estate Riparian Corridor Plan of Management Draft Amendment
Submissions close: Monday 13 February 2023
We want to hear your thoughts on the Lakewood Estate Riparian Corridor Plan of Management Draft Amendment and Community Garden Masterplan. The Plan of Management Amendment has been prepared within the legislative requirements of the Local Government Act 1993, to identify the re-categorisation of land and how the proposed community garden space can be used and managed into the future.
For more information, visit: https://haveyoursay.cumberland.nsw.gov.au
Council's Customer Service Centres and Venues Operating Hours
---
Council's Customer Service Centres, Swim Centres, Libraries and other venues will have revised opening hours over the festive season.
To view all operating hours, visit: www.cumberland.nsw.gov.au/christmas
Christmas Activities
---
Christmas Craft at Libraries
Looking to make a last-minute Christmas gift or just want to hang out and make some cool Christmas craft? We are hosting Christmas Maker Spaces as a fun way to start the school holidays and get into the Christmas spirit.
Adults from 11am to 12noon | Children 5 - 12 yrs from 3:30pm to 4:30pm
Regents Park Library, Wednesday 14 December
Auburn Library, Tuesday 20 December
Merrylands Library, Wednesday 21 December
Santa Storytime at Libraries
Dress up in your favourite Christmas outfit and join us for our Christmas themed Storytime to share stories, songs and a craft activity.
Children aged 3 to 5 yrs from 10am to 11am
Wentworthville Library, Wednesday 14 December
Auburn Library, Thursday 15 December