Message from Mayor Lake
---
Ramadan Street Festival
Council will be hosting its annual Ramadan Street Festival in the Auburn Town Centre this Saturday night (15 April). The festival pays homage to the rich culture and traditions of Ramadan and will feature a huge line-up of food trucks and street food stalls alongside famous Auburn eateries for an authentic Ramadan outdoor dining experience. The free family friendly event is a wonderful opportunity for us all to gather with loved ones, savour an array of delicious cuisines and share in the Ramadan spirit of peace and kindness. For more information visit www.cumberland.nsw.gov.au/ramadan
Community Grants Program Round 3
Applications for the third round of the Cumberland City Council Community Grants Program close this week on Friday 14 April. Community organisations with vibrant, sustainable and inclusive ideas have the opportunity to apply for funding to assist with their progression in Cumberland. The program is open to organisations that are passionate about growing Cumberland socially, culturally, economically, and environmentally. To apply for the program or to find out more information visit www.cumberland.nsw.gov.au/community-grants-program
Youth Week Celebrations
Council will be hosting a range of free events and activities to celebrate our young people aged between 12 - 25 years as part of Youth Week. The annual program runs from 20 to 30 April and will allow young people to showcase their skills and talents, share their ideas, connect over hobbies and interests and most importantly, have fun. Council has arranged a bumper program full of social events and activities including Dance Fest, sports workshops, a book exchange and an open mic night. To align with this year's theme of 'Connect, Participate and Celebrate,' Council will also be hosting a fun filled event at the Granville Centre on Friday 28 April that will feature mini golf, a silent disco, an art exhibit, arcade games and a futsal workshop! Registrations are now open, to reserve a place or to find out more information about Council's Youth Week Program visit www.cumberland.nsw.gov.au/youth-week
Murugan Temple Chariot Festival
And lastly, I recently attended the Sydney Murugan Temple in Mays Hill for the annual Chariot Festival of Lord Murugan. The 11 day festival attracts more than four thousand people to the temple to receive blessings and take part in rituals and traditions. It was lovely to join our community members in experiencing this wonderful celebration.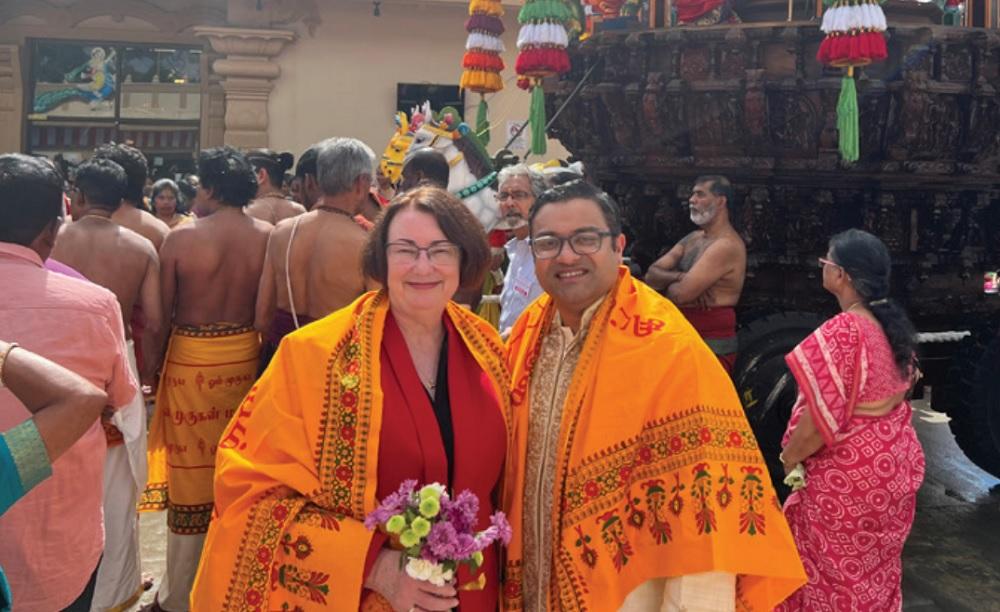 Beryl Gunther Plaque
---
The Beryl Gunther Plaque has been unveiled at 8 Carlton Street, Granville. The plaque honours the legacy of Beryl Gunther, who made a significant contribution to the Granville community and to Cumberland.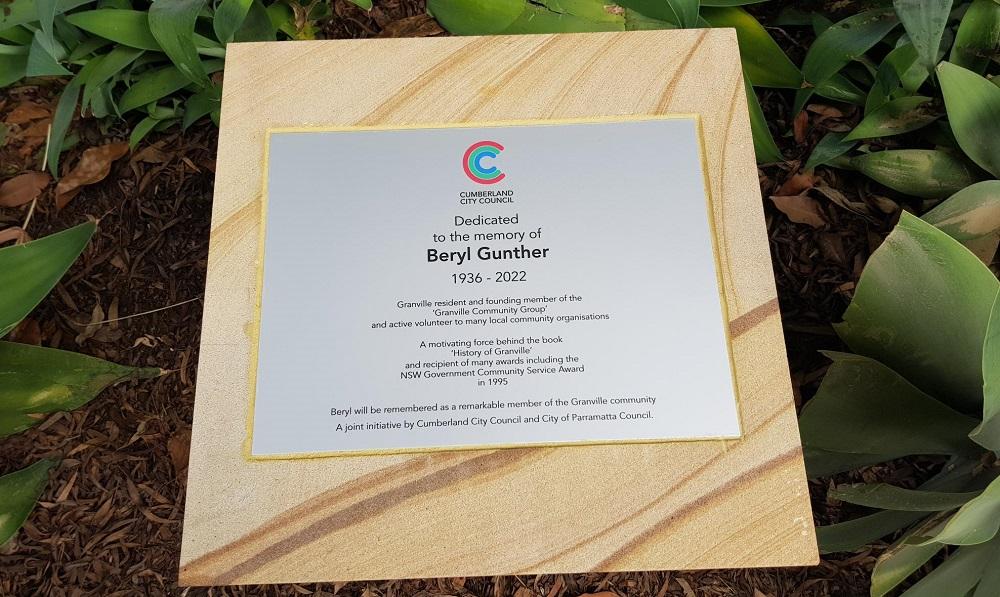 Your Rates at Work
---
Floodlighting Project
Council is trialling a new floodlight system at Granville Park, fields 3, 4 and 5. This system will help Council and the sports club save on energy costs as it allows clubs to choose their specific lighting requirements, energy and lighting levels per session.
Woodville Golf Course
The Woodville Golf Course has had its seasonal renovations done. The greens have been top-dressed which will continue to encourage new growth and assist with drainage. This will improve the performance and appearance of the greens.
---
Let us know of any issues in your area by using the Snap Send Solve mobile app which can be found on Council's website: www.cumberland.nsw.gov.au/snapsendsolve
NDIS Information Session
---
We're holding an information session so you can learn about how to get the best out of your NDIS plan on Thursday 27 April.
This session will be presented by Uniting, an NDIS partner in the community, and will cover topics on how to prepare for your planning meeting, understanding NDIS plans, what the NDIS support categories are and more!
---
For more information or to register, visit: www.cumberland.nsw.gov.au/ndis-session
Active Fest 2023
---
Thursday 13 April, 9:30am to 3pm
Wyatt Park, 49 Church Street, Lidcombe
Children and young people aged 5-18 years are invited to try new sports, make new friends and enjoy being outdoors. There will also be activities, demonstrations and stalls provided by local services and clubs. Entry and lunch are free, but registrations are essential.
---
To view the program, or to register your place, visit: www.cumberland.nsw.gov.au/active-fest
Held in partnership with Collective Leisure and proudly funded by the NSW Government.
Careers at Cumberland Council
---
Are you focused on driving community outcomes, programs and services to innovate, inspire and deliver change for the community? Then consider a career at Council.
---
For more information, visit: www.cumberland.nsw.gov.au/jobs-council