Message from Mayor Lake
---
Refugee Week
Council is celebrating diversity, resilience and inclusion during National Refugee Week, which commenced on Sunday 18 June and concludes on Saturday 24 June. This important week raises awareness of issues affecting refugees by highlighting their experiences to the broader community to help foster relationships and an understanding of those resettling in Australia. The theme this year is 'Finding Freedom' which encourages Australians to think about the millions of refugees who embark on dangerous journeys every day to find safety and refuge. Council is hosting a talk on Wednesday 21 June at Merrylands Library with former refugee, Oliver, who will be sharing his family's journey of fleeing war-torn Iraq to resettle in Australia. I would also like to acknowledge the work of Refugee Advice and Casework Service (RACS) in Auburn who work closely with people seeking asylum. RACS is an independent public voice that has helped many community members seeking asylum by providing critical free legal advice, assistance and representation.
Hector and Wolumba Street Bridge Project
Cumberland Council has joined forces with City of Canterbury Bankstown to bridge our communities in Chester Hill. Much needed upgrades have been made to the Wolumba Street Bridge and the Hector Street Bridge in Chester Hill to allow drivers and pedestrians to commute safely through this area. This joint venture received direct Federal Government assistance and has significantly reduced congestion and travel time. The upgrades included the widening of both bridges to allow for two generous traffic lanes, the installation of protection barriers and new footpaths, now providing a safe passage for both motorists and pedestrians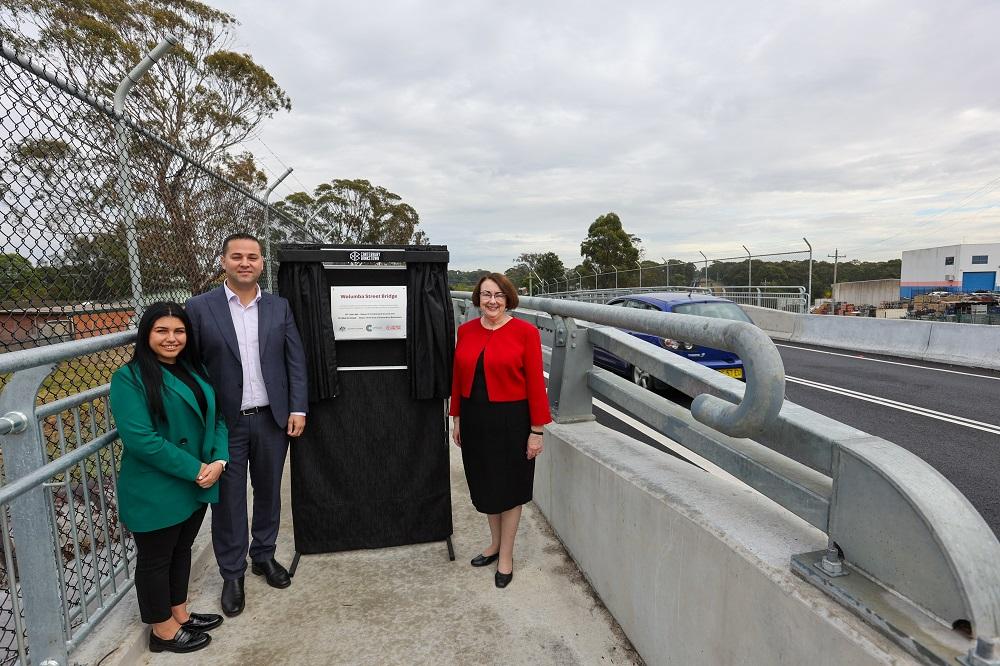 Jordanian Flag Raising Ceremony
I recently joined the Jordanian community for the annual Flag Raising Ceremony to mark the 77th Anniversary of Jordan's Independence. The flag of Jordan was officially adopted on 16 April 1928 and is based on the 1916 flag of the Arab Revolt against the Ottoman Empire during World War I. It was a great opportunity to come together as a community and celebrate our diversity and shared values of unity and acceptance
Council's Mentoring and Development Program
Cumberland Council has received an honourable mention at the 2023 National Awards for Local Government for its Mentoring and Development Program. The Mentoring and Development Program was developed to enhance the skills and experience of emerging leaders across Council. This program focused on ensuring equal opportunities for all staff and a key target was to ensure that 50% of participants throughout the program were women. The National Awards highlight initiatives and programs implemented by local governments that are innovative, make a difference to their local communities, display excellence, and have outcomes that are replicable across the country. Well done and congratulations to everyone who participated in this program!
---
Mayor Lisa Lake
8757 9856 | Lisa.Lake@cumberland.nsw.gov.au
Your Rates at Work
---
Morris Street Park Upgrades
Council has started works at Morris Street Park in Merrylands, with upgrades to the play equipment, seating and pathways for parents with prams, mobility scooters and wheelchairs. Morris Street Park is one of seven parks that are currently undergoing upgrades as part of Council's Play Space Program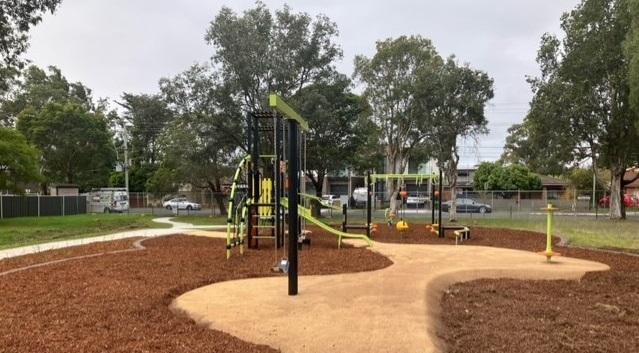 Rawson Street
Council crews have completed roadworks in Auburn. Asphalt has been laid over reconstructed concrete base slabs with line markings on Rawson Street between Station Road and St Hilliers Road.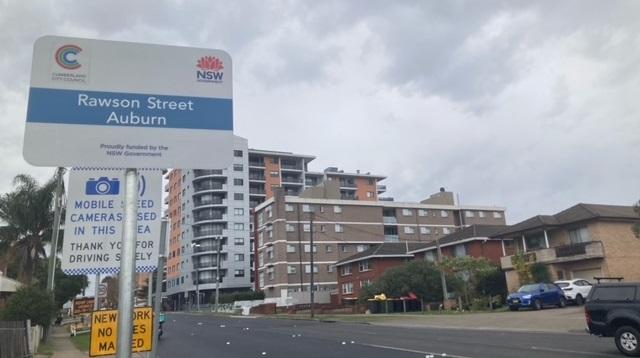 Have Your Say
---
Smart Places Strategy and Action Plan
Council is seeking community feedback on the Draft Smart Places Strategy and Action Plan. The Draft Strategy and Action Plan encourages community collaboration to drive innovation and technology that enhances community safety, connectivity and accessibility. Submissions close: 6pm, Friday 30 June
---
For more information on these projects, visit: Have Your Say | Cumberland City Council
Cumberland Community Pantry - NOW OPEN
---
We've established two community pantries in Wentworthville and Auburn to help Cumberland residents with the rising cost of living.
Each pantry will be operated by volunteers from Sewa Australia, the Australia Korea Cultural Exchange Association and Beyond Services.
You can also help by donating essential items to the pantries that are non-perishable, such as toothpaste, toilet paper and tinned foods.
If you are struggling to afford the basics, you can collect essential items from one of our Community Pantries (conditions apply).
Wentworthville Community Centre 2 Lane St, Wentworthville 10am to 12noon every Monday
Auburn Centre for Community 44A Macquarie Rd, Auburn 10am to 12noon every Tuesday
---
For more information, visit: www.cumberland.nsw.gov.au/pantry