Message from Mayor Lake
---
Financial Support for Energy Bills
Financial Support for Energy Bills Eligible households and small businesses will be able to apply for up to $2,000 in vouchers through the Energy Accounts Payment Assistance Scheme. The NSW Government is increasing the rebate to $500 for the 2023-2024 financial year for both electricity and gas bills. This crisis support payment is available to people struggling to pay their bills due to short-term financial hardship, crisis or emergencies such as loss of income, unexpected costs or natural disasters. For more information, visit www.nsw.gov.au/media-releases/energy-relief-and-crisis-support
Auburn City Men's Shed
I recently visited Auburn City Men's Shed to say thank you for their hard work and dedication to our community. The club, located in Regents Park, has been working closely with Council to help make reading boxes, bird houses and bee boxes for our community programs. The group also refurbishes items and hand makes wooden toys, trucks and cars, chopping boards, ornaments and more! The Men's Shed is a meeting place where everyone can come together to bond, support each other and share their common interests and skills. Community members are invited to drop in at any time on Monday, Tuesday or Wednesday between 7:30am and 12noon. For more information, visit www.auburncitymensshed.com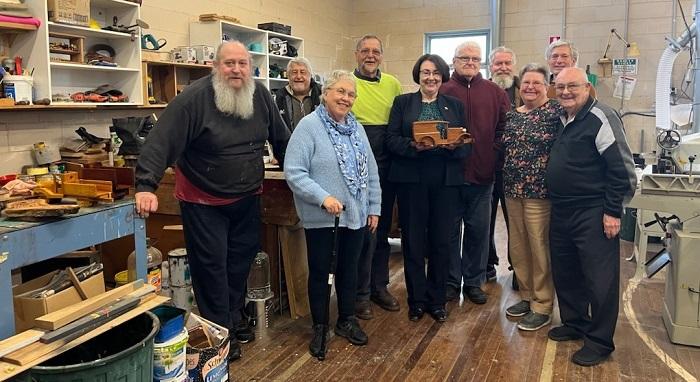 Tamil Community Book Launch
I recently attended the Australian book launch of Prisoner #1056 at the Holroyd Centre. This extraordinary book was an international Number 1 best seller, written by Roy Ratnavel. It follows his story of immigration, fleeing torture, imprisonment and Civil War in Sri Lanka to finding refuge in Canada, after arriving with $50 in his pocket. He then rose from the mailroom to the executive suite of the country's largest independent asset management company. Thank you to the Sydney Tamil Community for inviting me along to be a part of this insightful event. 2023
Cumberland Local Business Awards
It was a great evening at the 2023 Cumberland Local Business Awards with hundreds of local businesses coming together to celebrate their achievements. Congratulations to the 30 winners who took out awards in specialist categories. A special mention goes to winners of the major categories with Heidi FoxHatton from Formula Performing Arts taking out the Business Person of the Year Award, Issa Moussa from Stay Connected Plumbing who won the Youth Award and Labor Solutions who won Business of the Year Award. I'd also like to extend congratulations to the 249 businesses who made it as finalists in this year's awards. Cumberland has a growing business community, and the awards celebrate the hard work and long hours of our dedicated business owners.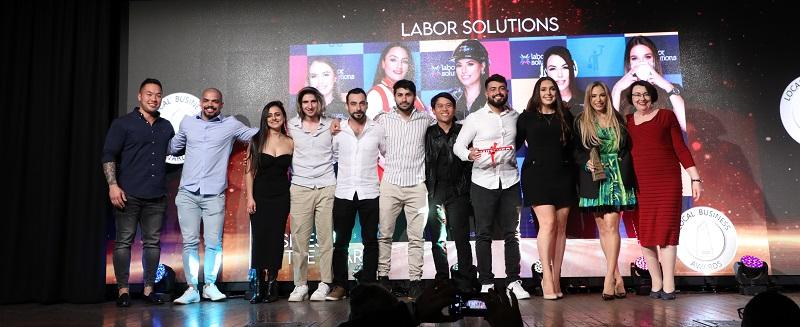 Grand Opening of Merrylands Civic Square
---
Friday 4 August, 4pm to 10:30pm
You are invited to join us at the Grand Opening of Merrylands Civic Square! Explore the new area, enjoy food from a great range of food trucks, fire and circus performances, children's face painting and craft activities, live bands, community performances and lots more!
---
For more information, visit: www.cumberland.nsw.gov.au/opening
Great Granville Garden Show
---
The Great Granville Garden Show Exhibition is now on at the Granville Centre Art Gallery! Inspired by local history, the exhibition highlights connections to gardens including our local community gardens. The exhibition is now open and will close on Saturday 11 November.
---
For more information, visit: www.cumberland.nsw.gov.au/great-granville-garden-show
Have Your Say
---
Proposal for 245 - 247 Great Western Highway (PP2022/0003)
Council is seeking community feedback on a planning proposal to amend planning controls for 245-247 Great Western Highway, South Wentworthville (The Wattles). Submissions close: Thursday 10 August
---
For more information, visit: https://haveyoursay.cumberland.nsw.gov.au
FIFA Women's World Cup FREE - Live Streaming at Granville Park
---
Australia vs Nigeria – Thursday 27 July, 8pm
Australia vs Canada – Monday 31 July, 8pm
Watch the FIFA Women's World Cup live and FREE on a massive 4.5m x 3m outdoor screen at Granville Park, Montrose Avenue in Merrylands. Bring your chairs and picnic blankets to the park and cheer on Australia. Council encourages everyone to come along, wear their green and gold, and join in the excitement as we cheer on the Matildas and show our support for women's soccer. BBQ and light refreshments available to purchase.
---
For more information or to view all local live streamed games, visit: www.cumberland.nsw.gov.au/fifa-live
Sydney Cherry Blossom Festival
---