Message from Mayor Lake
---
Merrylands Civic Square Grand Opening
It was so exciting to finally unveil the much-anticipated Merrylands Civic Square to everyone on Friday night with an official Grand Opening. This project has been in the works for quite some time. Initial planning of this community space dates back many years, prior to the amalgamation of Cumberland Council. It was great to see so many locals and visitors getting a first look at the Square whilst enjoying the live performances, great food, and children's activities. Connecting Merrylands Road to McFarlane Street, the Square draws inspiration from nature and from our local indigenous, industrial and cultural heritage. It reflects the character of Merrylands' people and invites us all to connect with country and celebrate our multicultural diversity.
The overall design provides a flexible range of uses for the community and includes shade canopies, water features, multi-function poles, wireless charging stations, smart bins, public Wi-Fi and CCTV elements for public safety. Thank you to everyone who gave feedback and helped Council design the Square during our community consultations. It is now a dynamic meeting place that is welcoming and inclusive and will be a focal point for fostering close connections, celebrating our diversity and promoting local pride.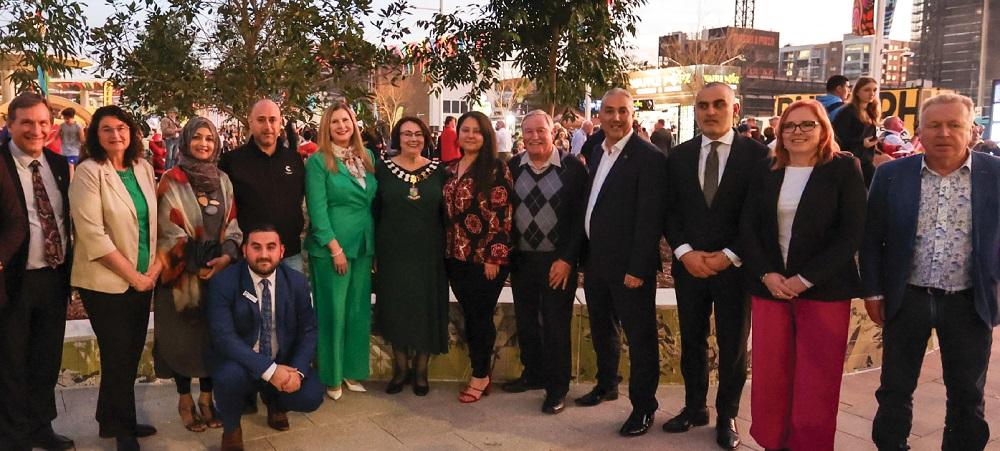 Local Citizen of the Year Awards 2024
Nominations are now open for the Local Citizen of the Year Awards 2024. Each year, these awards give local residents and businesses the opportunity to acknowledge the contribution of people within the community. If you know someone who has made an outstanding contribution to the community, please nominate them by filling out the form before Friday 17 November. You can find the nomination form at www.cumberland.nsw.gov.au/coty
NSW Humanitarian Awards
The outstanding efforts of volunteers and workers that support recently arrived refugees were acknowledged at this year's NSW Humanitarian Awards. The Humanitarian Awards recognise those who have made an exceptionally positive contribution towards refugee and asylum seeker issues in NSW. Congratulations to Aynalem Tessema, Miriam Pellicano, Odarka Brecko and Oliver Slewa who took home awards on the night, making Cumberland proud. Thank you for dedicating your time to welcoming refugees to our local area. To view the full list of winners, visit www.refugeecouncil.org.au/nsw-humanitarian-awards-2023
Wenty Voices
In 2015, Wentworthville local Stephen Cummings started a community history project known as Wenty Voices. I recently learnt more about the project which showcases Wentworthville's captivating history, from the arts and entertainment, sporting clubs, community groups through to shops, churches, community venues, health and emergency services, industry and the natural environment. For more information, or to view the full project, visit www.facebook.com/WentyVoices
---
Mayor Lisa Lake
8757 9856 | Lisa.Lake@cumberland.nsw.gov.au
Your Rates at Work
---
Morris Street Park – Playground upgrade
Council has completed upgrades to the playground at Morris Street Park. New multi-function pieces of equipment including spring toys, spinners and climbers have been installed. A new pathway with plants and seating has also been added.
Ted Burge Sportsground
Council has carried out maintenance works to the Netball Courts at Ted Burge Sportsground where cracks were repatched and painted. These upgrades now provide players with a safer surface to use.
---
Let us know of any issues in your area by using the Snap Send Solve mobile app which can be found on Council's website: www.cumberland.nsw.gov.au/snapsendsolve
Have Your Say
---
Marrong Reserve Draft Plan of Management
Council is seeking community feedback, ideas and thoughts on the Draft Plan of Management that will support how the open space is managed in the future.
Public Hearing
Ask questions and find out more information from Council staff on Thursday 17 August from 6pm – 7:30pm at the Allan G Ezzy Community Centre, 1 Newport Street, Pemulwuy.
Submissions close: Wednesday 30 August
---
For more information, visit: https://haveyoursay.cumberland.nsw.gov.au
Auburn Friendship Garden Club
---
Council has partnered with Reclink to offer a range of free activities including gardening and gentle exercise. Come along and meet fellow garden enthusiasts.
Wednesday 9am to 4pm and Thursday 9am to 4pm
Auburn Centre for Community, 44a Macquarie Road, Auburn
---
For more information, visit: www.cumberland.nsw.gov.au/friendship-garden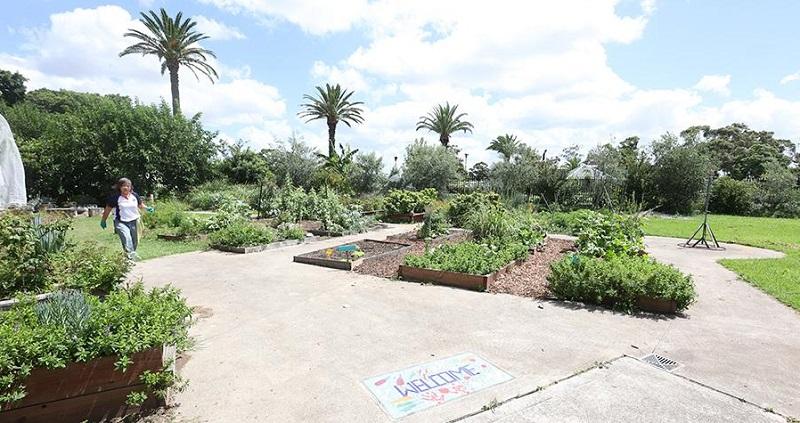 Sydney Cherry Blossom Festival
---