Message from Mayor Lake
---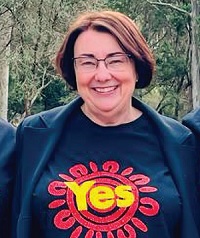 The Voice to Parliament Referendum
This Saturday 14 October, marks a historic day in our nation's history, where millions of Australians will vote on whether Australia should alter its constitution in recognition of Aboriginal and Torres Strait Islander people as the first peoples of Australia. This vote will determine whether a body called The Aboriginal and Torres Strait Islander Voice should be established which may then make representations to the Federal Parliament on matters relating to indigenous communities. This will make sure that our indigenous communities on the ground can give advice to Parliament about the issues that affect them.
Last Friday, I had the pleasure of attending the Lakemba Mosque with the Prime Minister, the Honourable Anthony Albanese, who addressed the Muslim community at the conclusion of prayers regarding the upcoming Referendum.
I encourage you to join me in supporting this meaningful change.

Moon Festival
Council recently celebrated the Moon Festival at Wyatt Park in Lidcombe. This harvest festival is held on the 15th day of the eighth month of the lunar calendar each year and is celebrated by communities of South Asian cultures. The family friendly event featured two outdoor film screenings, a meet and greet with Po from Kung Fu Panda, cultural performances, a range of market stalls and of course, mooncakes! These cultural events are a great opportunity to celebrate Cumberland's diversity, bring family and friends together to embrace our cultural traditions, and enjoy our wonderful community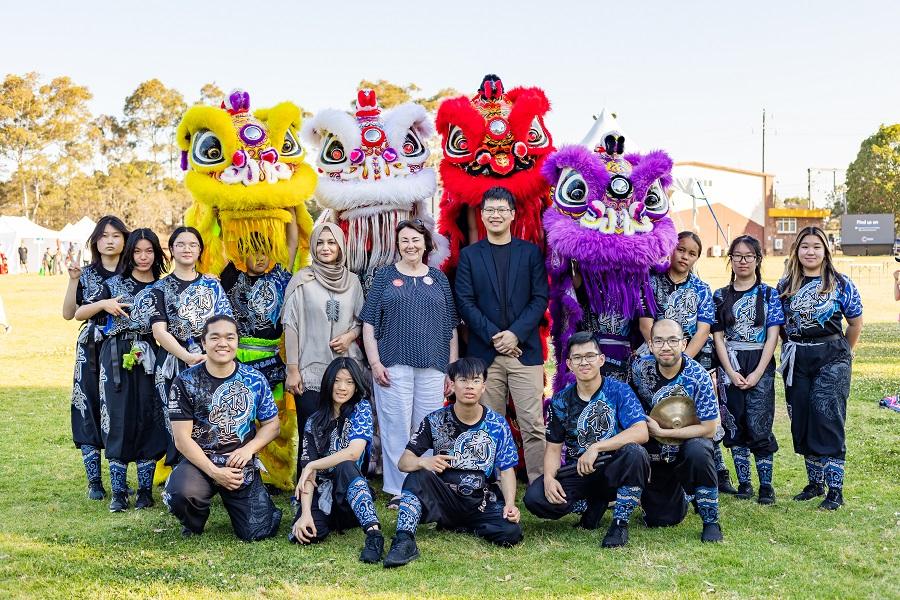 Wentworthville Community Garden Open Day
The annual Wentworthville Community Garden Open Day is returning to Wentworthville this Saturday 14 October from 9:30am to 2pm. The garden, which is run by volunteers, will be blooming with fresh produce and vegetables, and be host to a range of market stalls to browse through which will include arts and crafts, cakes, jams, pickles and more. Be sure to bring your shopping bags! For more information, visit: www.cumberland.nsw.gov.au/garden
Solidarity Against Family Violence
I was recently invited by the Zen Tea Lounge Foundation to attend their Solidarity Against Family Violence annual fundraiser. Held at Smithfield RSL, the event aimed to take a stand against a pervasive issue, helping to provide a safe space for those affected by domestic and family violence. Guest speakers, Tony Hoang and Chantelle O'Donohoe also told their stories and shared how their life experiences have led them to where they are now. Domestic and family violence is an issue that continues to affect many people in Australia. Council has a range of resources and support services for people experiencing domestic and family violence. If you or anyone you know has experienced any kind of violence and are in need of assistance, visit Council's website for a list of resources: www.cumberland.nsw.gov.au/domestic-and-family-violence
Your Rates at Work
---
Sportsground Upgrades
Council has recently installed a new cricket pitch at Daniel Street Park in Greystanes. Turf and wicket restorations are also underway at Merrylands Regional Park and Monty Bennett Oval in preparation for the upcoming summer season.
---
Let us know of any issues in your area by using the Snap Send Solve mobile app which can be found on Council's website: www.cumberland.nsw.gov.au/snapsendsolve
Have Your Say
---
2-10 Victoria Street East, Lidcombe - Public Hearing
Council is hosting a public hearing for the reclassification of Council land at 2-10 Victoria Street East, Lidcombe, in line with the Department of Planning and Environment's Gateway Determination, issued on July 10, 2023. This aims to amend the Local Environmental Plan as required by the Local Government Act 1993. The hearing will take place on Thursday 2 November from 6pm – 7:30pm at the Lidcombe Community Centre Hall, 3 Bridge Street, Lidcombe.
Registrations for the hearing close: 3pm, Thursday 2 November 2023
Her Way Guildford
Council is seeking community feedback on concept plans for the Guildford Laneway space to help identify lighting improvements, CCTV security enhancements and outdoor seating upgrades.
Submit your feedback before: 6pm, Friday 27 October 2023
---
For more information, visit: https://haveyoursay.cumberland.nsw.gov.au
Family Financial Wellbeing Day
---
Council is holding a family financial wellbeing day to allow residents to gain access to additional advice, support and resources to help with the rising cost of living. There will also be a range of community stalls, workshops and activities for all ages, plus a free lunch supplied by OzHarvest.
Monday 16 October, 10am to 2pm
Berala Community Centre, 98-104 Woodburn Road, Berala
---
For more information, please visit: www.cumberland.nsw.gov.au/wellbeing
Expressions of Interest – Diwali Street Festival
---
Council will once again be lighting up the streets of Wentworthville for the Diwali Street Festival on Saturday 18 November. We're seeking Expressions of Interest from vendors who may be able to theme their products to suit the event. Sponsorship opportunities are also available.
Applications close: Friday 20 October 2023
---
To be a part of the event, apply online at: www.cumberland.nsw.gov.au/event/diwali-festival-2023