Message from Mayor Lake
---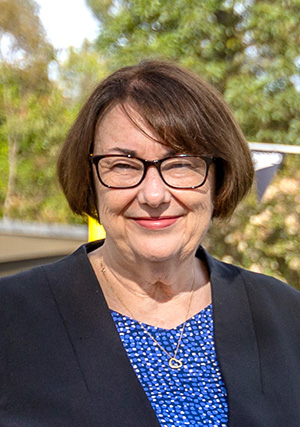 Australia Day Citizenship Ceremony and Awards
Cumberland has welcomed nearly 150 new residents into our community at Council's first Citizenship Ceremony for the year that was held at the Holroyd Centre last week. The ceremony also congratulated the winners and finalists of the Local Citizen of the Year and Community Pride Awards that recognise the achievements of remarkable individuals and groups in our community. Congratulations to all the winners: Alisha Khan, winner of the Local Young Citizen of the Year Award; Sankalp Mehta, winner of the Community Pride (individual) Award; Haijing Gao winner of the Local Citizen of the Year Award; and the Rotary Club of Granville, winners of the Community Pride (group or organisation) Award. It's such a pleasure to see members of our community who are passionate about making Cumberland a great place to live, work and play.
Lunar New Year Celebrations
Council will be celebrating the Lunar New Year this weekend with a jam-packed program of events and activities held across three days in Lidcombe, Auburn and Berala. Festivities will begin with an outdoor cinema screening of Disney's 'Turning Red' and 'Bao', followed by a Lunar New Year concert and a community day full of activities, workshops and performances. The Lunar New Year is a wonderful opportunity to come together for feasting, fun and celebration of life. I'm really looking forward to celebrating the Lunar New Year with the Cumberland community and hope to see you there! For more information and to view the full program visit www.cumberland.nsw.gov.au/lunar-new-year
Seniors Festival 2023
Seniors, it's time to celebrate! Council's annual Seniors Festival starts this week with 12 days of free activities, events and online workshops. The theme for this year is 'Celebrate Together'. The program will feature outdoor activities with scenic bus trips to the NSW Central Coast, plus a golf and picnic day. There will also be free health checks conducted by hearing specialists and a range of online workshops including Digital Learning Drop-In Sessions and Introduction to Identity Theft. It's really important that we provide opportunities for our young at heart seniors to explore the great outdoors, meet people, learn new skills and engage with an enticing program of events and activities.
Pick up the full program booklet at any of Council's libraries or administration buildings or visit www.cumberland.nsw.gov.au/seniors-festival
Mayor Lisa Lake
8757 9856 | Lisa.Lake@cumberland.nsw.gov.au
Your Rates at Work
---
From 16 to 20 January, Council crews successfully:
Repaired 280 potholes
Swept 1007km of roads
Works completed at the Holroyd Children's Centre - Gumnut Grove in the last fortnight:
Installation of a new cot room.
Walls demolished, new lighting, installation of a new split air-conditioning system, relining of the room, painting, floor lining and plumbing works.
Works undertaken at Council Parks and Open Spaces:
198 Parks maintenance works which included mowing, garden bed maintenance, bush regeneration.
90 Playground inspections.
9 Irrigation repairs including sprinkler head replacements, bubbler repairs and lighting audits.
Crews have fertilised flowering plants and treated weeds at the Auburn Botanic Gardens.
Let us know of any issues in your area by using the Snap Send Solve mobile app which can be found on Council's website: www.cumberland.nsw.gov.au/snapsendsolve
Have Your Say
---
Granville Park Draft Plan of Management
Submissions close: Monday 6 February
Council has prepared a draft Plan of Management and Masterplan to guide the future of Granville Park.
Lakewood Estate Riparian Corridor Plan of Management Draft Amendment
Submissions close: Monday 13 February 2023
We want to hear your thoughts on the Lakewood Estate Riparian Corridor Plan of Management Draft Amendment and Community Garden Masterplan. The Plan of Management Amendment has been prepared within the legislative requirements of the Local Government Act 1993, to identify the re-categorisation of land and how the proposed community garden space can be used and managed into the future.
For more information visit: https://haveyoursay.cumberland.nsw.gov.au
Summer Water Safety
---
All children must be supervised by an adult when in or around Council pools, backyard pools, beaches, lakes and rivers.
Ensure you are within arms' reach at all times and be ready to enter the water in case of an emergency. Swimming lessons save lives, visit our website to view all children and adult classes available at your local swim centre.
Join now or find out more: www.cumberland.nsw.gov.au/learn-swim-school