Message from Mayor Lake
---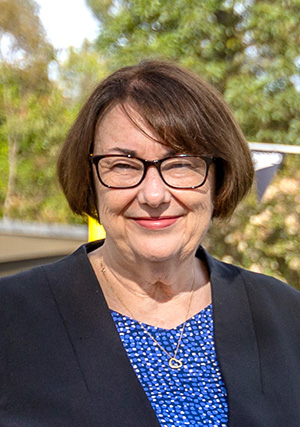 2022 NSW Awards for Excellence
Council received a commendation from the Planning Institute of Australia at the recent 2022 NSW Awards for Excellence. The Award was presented for Council's new planning controls that seek to minimise heat impacts from urban development, including the use of specific building materials and the planting of more trees. These controls are already being used to assess development applications, such as the new Merrylands Civic Square, which is currently under construction.
To find out more information about Council's environmental plan visit www.cumberland.nsw.gov.au/lep

Cultural Events and Festivals Grant
---
I am pleased to announce that Council has been granted $700,000 in funding for cultural events and festivals from the New South Wales Government. The 2023 – 2024 Stronger Local Council Major Festival Grants Program will go towards supporting the 2023 Lunar New Year Festival, the Ramadan Street Food Festival and the Diwali Festival. We welcome this announcement and are looking forward to hosting our major cultural events next year.
MDAA Breaking Free Fundraiser
---
I recently attended the Inaugural Breaking Free Fundraiser hosted by the Multicultural Disability Advocacy Association (MDAA). The MDAA is the peak body for all people in NSW with a disability and their families and carers, with a particular focus on those from a non-English speaking background. It was a great event with food, entertainment, raffle prizes and a silent auction. All money raised is going towards the MDAA's advocacy projects and activities. The MDAA continues to do amazing work for people with disabilities and I acknowledge their great contribution to the community over the past 27 years.

Remembrance Day 2022
---
Last Friday, thousands observed a minute's silence to mark Remembrance Day. I joined community members at the Merrylands RSL Sub-Branch's public service held at the Merrylands Memorial Park to honour and acknowledge the efforts of servicemen and women who fought so bravely for our country. Thank you to all the men and women who have sacrificed their lives and those who continue to dedicate themselves to serving our country.
Mayor Lisa Lake
8757 9856 | Lisa.Lake@cumberland.nsw.gov.au
Your Rates at Work
---
321 metres of road at Fifth Avenue, Regents Park has been renewed.
Footpaths have been renewed at:
Boomerang Street, Granville, 200 metres
Lyle Street, Girraween, 285 metres
Benaud Street, Greystanes, 190 metres
Council has also completed heavy patching works at:
Clarence Street. Merrylands – 7 patches completed
Chisholm Road, Auburn – 5,541 metres squared patching completed
Let us know of any issues in your area by using the Snap Send Solve mobile app which can be found on Council's website
Have Your Say
---
Granville Park Draft Plan of Management and Landscape Masterplan
We want to hear your thoughts on the Granville Park Draft Plan of Management and Landscape Masterplan. The Plan has been prepared within the legislative requirements of the Local Government Act 1993, Crown Land Management Act 2016 and Crown Land Management Regulation 2018, to identify the categorisation of land and how the space can be managed and used in future.
A public hearing and consultation evening will be held on Tuesday 29 November at the Eric Tweedale Stadium Function Room from 6pm to 7pm, as required under the Local Government Act 1993.
For more information, to RSVP or to provide comments visit: https://haveyoursay.cumberland.nsw.gov.au
2022 Small Business Month – Cumberland Connect
---
Cumberland City Council is partnering with the Greater Cumberland Chamber of Commerce to host Cumberland Connect.
This FREE event will feature a range of business experts including Mickey Chung, Development Manager Amazon Australia and Helen Nezeritis from the NSW Small Business Commission.
When: Friday 18 November, 5pm to 8.30pm
Where: The Granville Centre, 1 Memorial Drive, Granville
Register today: www.cumberland.nsw.gov.au/small-business-month
Local Citizen of the Year and Community Pride Awards - Australia Day 2023
---
If you know someone who has made an outstanding contribution to the community, we want to hear from you! Nominations for the Local Citizen of the Year and Community Pride Awards - Australia Day 2023 are now open. Fill in a nomination form before Friday, 25 November 2022.
Nominate someone today: www.cumberland.nsw.gov.au/coty