Message from Mayor Lake
---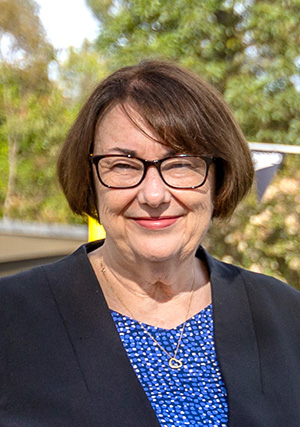 The Federal Budget
Last week, the Federal Government handed down its first budget for the Parliamentary term, and I am happy to see that funding support has been allocated to Councils to create stronger, more liveable communities. The budget included a $250 million expansion of the Local Roads and Community Infrastructure Program, an extra $100 million in Financial Assistance Grants and $200 million per year for disaster mitigation from 2023-24. Additionally, funding has also been allocated to support aged care, health, education, social housing, first home buyers and the roll out of childcare subsidies for families which will raise the maximum subsidy rate cap to 90 percent. I welcome this announcement by the Federal Government and will continue to work closely with my federal counterparts to ensure that Council is advocating on these policies and takes up any opportunities that are presented to us for the benefit of our community.
Local Citizen of the Year and Community Pride Awards - Australia Day 2023
It's time to nominate someone you know who has made an outstanding contribution to the Cumberland community. Council is now taking nominations for the Local Citizen of the Year and Community Pride Awards for Australia Day 2023, and a ceremony will be held on Thursday 26 January. These awards are really important in recognising the hard work and achievements of community members who dedicate their time to support others and make a difference. To nominate someone you know, fill out a form online before Friday 4 November www.cumberland.nsw.gov.au/coty
Country Women's Association Annual General Meeting
I recently attended the Annual General Meeting of the Country Women's Association (CWA) Greystanes Branch. Most people think the Country Women's Association are just known for their great baking skills. But over the last 100 years they have made a significant contribution to our community by providing health services, education programs and acting as a voice for women and children living in rural areas of Australia. It was wonderful to talk to the women and learn more about what the CWA has accomplished for the broader community.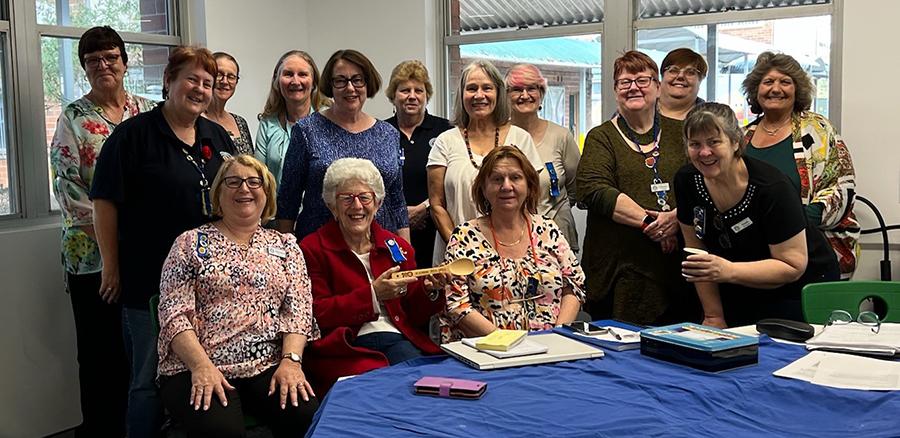 Greater Western Sydney Future Health Forum
I recently attended the inaugural Western Sydney Health Forum held at Warwick Farm. The forum featured over 200 experts from government and health with key speakers including Chief Health Officer Dr Kerry Chant. The forum examined health, medical challenges and opportunities in the region and also discussed ways to help develop an innovative healthcare system in Greater Western Sydney.
Mayor Lisa Lake
8757 9856 | Lisa.Lake@cumberland.nsw.gov.au
Your Rates at Work
---
Potholes continue to be filled across Cumberland City and staff are marking out sections of roads which require heavy patching. Works completed include:
The repairs of 122 potholes
The cleaning of 943km of roads
The cleaning of three stormwater pits
---
Council is in the process of upgrading Granville Park Fields 3, 4, and 5. The irrigation update was also completed recently. The next stage will be the top dressing of the playing surfaces, which will be undertaken on completion of all floodlighting works.
---
Let us know of any issues in your area by using the Snap Send Solve mobile app which can be found on Council's website: www.cumberland.nsw.gov.au/snapsendsolve
Council's Community Grants Program
---
Looking for an opportunity to secure funding for your organisation? Applications are now open for the second round of the Community Grants Program.
To apply for the program or for more information visit: www.cumberland.nsw.gov.au/community-grants-program
Asbestos Awareness Month
---
November is Asbestos Awareness Month and Council is providing free services to increase awareness of the dangers of asbestos among homeowners and renovators. Services include information sessions, household inspections and household asbestos collections.
Book now or find out more information: www.cumberland.nsw.gov.au/asbestos
National Recycling Week
---
Pop-up Stalls
Council will be celebrating National Recycling Week and will be showcasing our recycling services at community pop-up stalls.
Stop by, have a chat to staff and pick up some great giveaways:
Monday 7 November, 9:30am to 3pm, Auburn Central Shopping Centre
Thursday 10 November, 9:30am to 3pm, Greystanes Shopping Centre
---
Kids Clothing and Toy Swap
Don't let good things go to waste! Pack up your unwanted kids items and bring them to Cumberland City Council's Kids Clothing and Toy Swap. Bring along up to five items of clothing or toys to give away or swap.
Tuesday 8 November, 10am Council Committee Rooms, 16 Memorial Avenue, Merrylands
Places are limited, so be sure to register.
---
For more information, visit: www.cumberland.nsw.gov.au/recycling-week