Message from Mayor Lake
---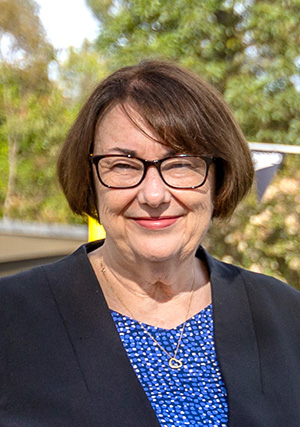 Local Citizen of the Year and Community Pride Awards 2023
There are only a few days left until nominations close for the Local Citizen of the Year and Community Pride Awards. These awards are really important in recognising the hard work and achievements of community members, so if you know someone who has made an outstanding contribution, please nominate them by filling out the form before Friday. You can find the nomination form at www.cumberland.nsw.gov.au/coty
Rotary Club's Charity Golf Day
I recently attended the Rotary Club of Holroyd's 20th Annual Charity Golf Day held at the Cumberland Golf Club in Greystanes. It was a big day on the green followed by prizes, a trophy presentation, a charity auction and more. Each year the Rotary Club hosts the golf event to raise funds for charities and it's always a great opportunity to get together and raise money for a good cause.
Merrylands Bowling Club Award Nomination
On behalf of Council, I would like to extend our congratulations to the Merrylands Bowling Club for their nomination in the National Club of the Year Award. Council works very closely with the club to promote health, fitness, social and youth programs including school holiday workshops and senior's exercise classes. We are very pleased to see Merrylands Bowling Club recognised for their efforts in helping provide more opportunities and improving liveability for our residents.
Parramatta Holroyd Lapidary Club Annual Exhibition
I attended the Parramatta Holroyd Lapidary Club Annual Exhibition held in Wentworthville earlier this month. There were so many fascinating gems and stones on display including minerals, birthstones, gemstones and more. There were also demonstrations, displays and children's activities. It was a lovely day to engage with community members and learn more about stones and gems. www.cumberland.nsw.gov.au/lep

School's Sustainability Expo
I attended Council's Schools' Sustainability Expo held recently. Children from schools in Cumberland came together for the annual expo and took part in the workshops and activities. It was a great opportunity to engage with our younger residents and learn more about the environment, waste and recycling, sustainability and ways to improve our local biodiversity.

Your Rates at Work
---
Council crews have successfully:
Repaired 41 potholes
Swept 958km of roads
Laid 700m of asphalt on Jones Street, Wentworthville
Completed heavy patching works at Fairfield Road, Guildford West

Council has also renewed footpaths at:
Benaud Street, Greystanes – 190m
Simpson Street, Greystanes – 50m
Monterey Street, South Wentworthville – 520m
Alton Street, Merrylands – 400m
Let us know of any issues in your area by using the Snap Send Solve mobile app which can be found on Council's website: www.cumberland.nsw.gov.au/snapsendsolve
Have Your Say
---
The Future of Westmead South
Submissions close: Wednesday 30 November 2022
Council is planning for the future of Westmead South and we want to hear from you! Following the preparation of the Westmead Place Strategy by the NSW Government, we are undertaking planning work to shape the growth of Westmead South over the next 20 years. A concept land use plan has been developed with a focus on sustainable growth and development, a range of housing close to jobs and public transport, and opportunities to preserve the local character in the area.
Lakewood Estate Riparian Corridor Plan of Management Draft Amendment
Submissions close: Monday 13 February 2023
We want to hear your thoughts on the Lakewood Estate Riparian Corridor Plan of Management Draft Amendment and Community Garden Masterplan. The plan has been prepared within the legislative requirements of the Local Government Act 1993, to identify the re-categorisation of land and how the proposed community garden space can be used and managed into the future. A Public Hearing will be held on Tuesday 6 December Meeting Room 1 at the Allan G Ezzy Community Centre, 1 Newport Street, Pemulwuy As required under the Local Government Act 1993.
For more information, to RSVP or to provide comments visit: https://haveyoursay.cumberland.nsw.gov.au
Council's Community Grants Program
---
Looking for an opportunity to secure funding for your organisation? Applications for the second round of Council's Community Grants Program closes 30 November
To apply or find out more information: www.cumberland.nsw.gov.au/community-grants-program